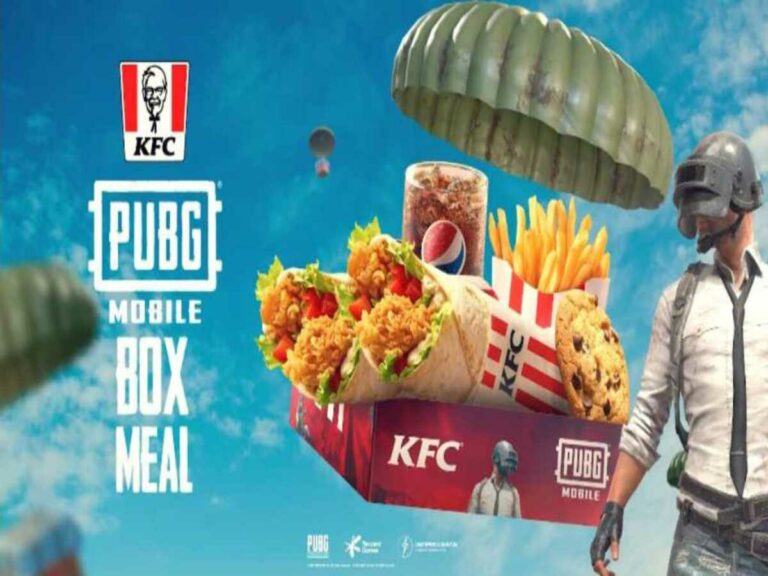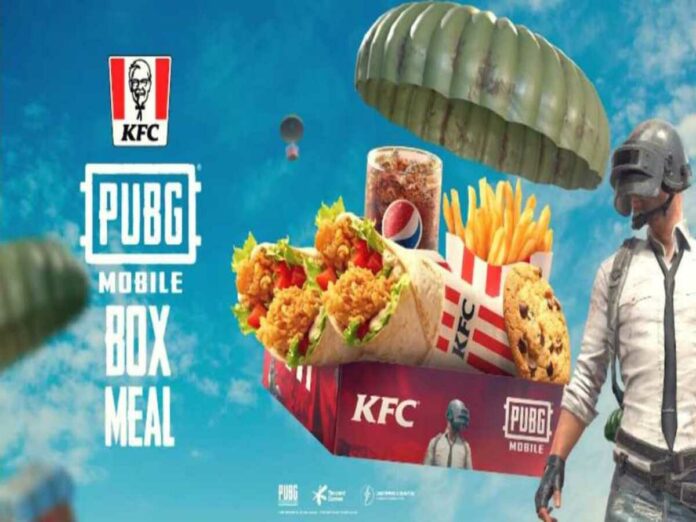 The PUBG Mobile community was pleasantly surprised when the creators revealed they would be working with the popular fast-food chain KFC.
The announcement was made by the developers through their social media accounts.
Although this is not the first time PUBG Mobile has collaborated with the fast food chain, the partnership has the PUBG community in wonder.
KFC parachutes and many more in-game items were included in the prior collaboration. A limited-edition Pochinki Twister Box Meal has also been introduced to the franchise's menu.
PUBG Mobile x KFC
The future collaboration will be accessible in PUBG Mobile from October 2 to November 6, 2023. The maps Erangel, Livik, Miramar, and Nusa will all be supported by it.
KFC Restaurants: KFC restaurants may be found in particular locations and will be displayed on PUBG Mobile maps as freestanding structures. 
The interactive KFC self-ordering kiosks and special KFC items may be found at the KFC restaurants in addition to the standard classic supply.
Recovery items exclusive to KFC: The KFC recovery items will be customized versions of the traditional recovery items. 
Your HP will be replenished more rapidly by them. The collaboration will manufacture four distinct recovery items: KFC Drink, KFC Nuggets, KFC Chicken Bucket, and KFC Chicken Dinner.
KFC Drink: Consumes in four seconds and restores 60 energy.
KFC Nuggets: Uses up four seconds and restores 75 health.
KFC Chicken Bucket: It takes six seconds to use and replenishes your health.
KFC Chicken Dinner: It takes six seconds to use and totally restores your health and energy.
The KFC Self-Ordering Kiosk will act as a specialty shop in KFC restaurants and offer KFC-only recovery products.
To buy your preferred things from these kiosks, you will require tokens. The quantity of things that may be bought from them will also be limited.
Overall, the PUBG Mobile x KFC Collaboration is bound to become an absolute hit amongst the community.
Also Read: BGMI A2 Royale Pass (A2 RP) Leaks Surface: Check Details