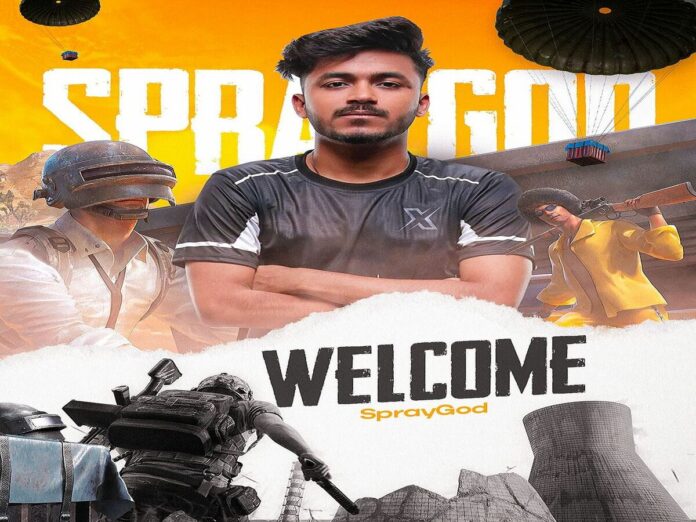 Team XSpark has now added Spraygod to their BGMI roster to take Aditya's erstwhile spot, in a mammoth move. 
The company, which is owned by well-known esports competitor Scout, took an unexpected decision following their lackluster results in the Upthrust Diwali Battle 2023 and the Skyesports Championship 5.0.
The team's current goal at the Red Bull Finale is to mount a big comeback.
The well-known group announced their newest hire on November 10 and said:
"Unleashing the power of precision and passion. Welcome to the realm of Team x Spark where Spraygod meets the spark of victory."
Team XSpark's New Addition
On the first day of the Red Bull M.E.O. Season 6 National Finale, the revelation was made. 
On the same day, the team declared its playing four lineup for that match and wished Aditya goodbye. For this occasion, they brought in Gamlaboy from Entity Gaming.
The BGMI Roster of Team XSpark now comprises:
Sarang
Dreams
Spraygod
Gamlaboy
Notably, Pukar and Scout are still members of their team, despite the fact that they won't be participating in the original National Finale.
Prominent BGMI/PUBG Mobile athlete Harsh "Spraygod" Malik has competed in several big competitions, such as the PMWI 2022. He used to be a part of Marcos Gaming.
He did, however, become well-known for his play for 7Sea Esports. He hoisted the Battlegrounds Mobile India Showdown trophy with his colleagues. He won the MVP award there after showcasing his amazing talents the entire time.
Sarang and Spaygod were both affiliated with 7Sea Esports, therefore they had previously played together.
Both contributed significantly to their team's victory in the BGMI Showdown and to its ninth-place finish in the PMWI.
In the India vs. Korea Invitational, Team XSpark struggled as they finished last in the overall standings.
The team did not do well either, placing 20th in the Skyesports Championship 5.0. They placed 16th overall on the scorecard because they were unable to raise their game during the Upthrust Diwali Battle Finale.
It is yet to be seen if Spraygod's addition to the team will bring back the team to its former glory.
Also Read: Minecraft 1.21 Release Date Possibilities Explored