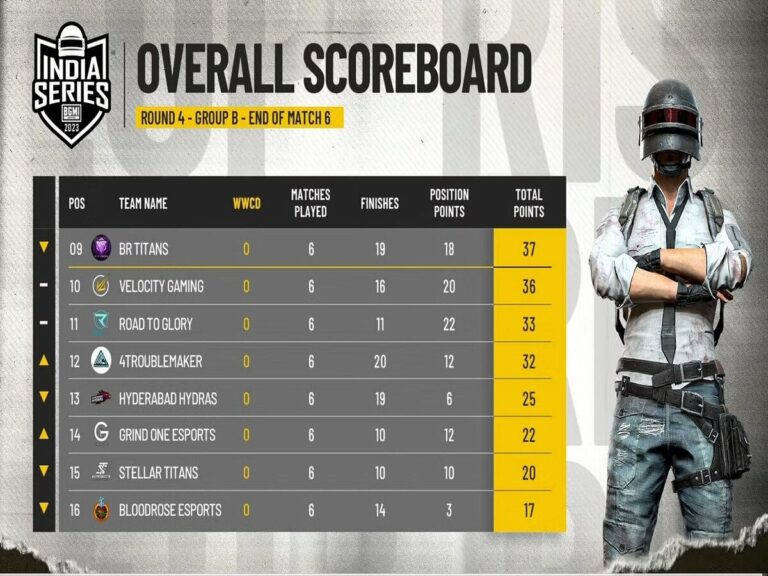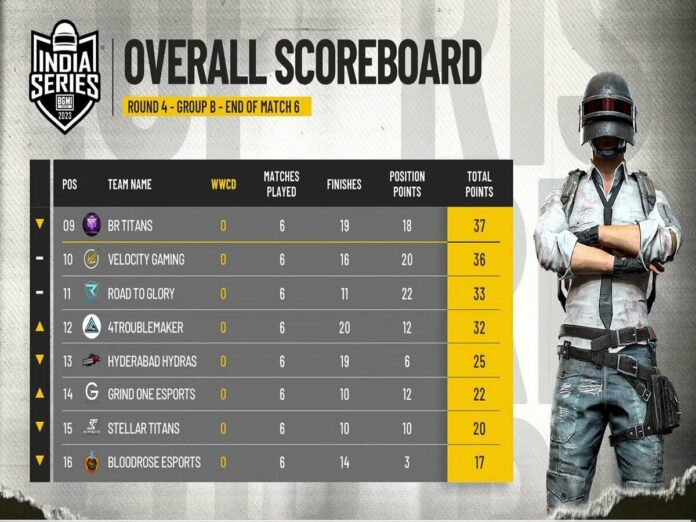 The top 64 teams in the nation were split into four groups for the fourth round of BGIS 2023. Groups A and B played their six games on Days 1 and 2, with the top four teams from each group earning a place in the Semi-finals.
On the other hand, the teams from fifth to sixteenth place have been chosen for the losers bracket.
The top four teams, Blind, Glitchx Reborn, Gladiators, and Autobotz, secured spots in the Semi-finals.
After failing to place in the top 4 in Round 4, Team XSpark, Velocity Gaming, and Hyderabad Hydras were demoted to the Losers Bracket of the Battlegrounds Mobile India Series (BGIS) 2023. 
In the fourth round, they participated in Group B and participated in a total of six matches there. This phase was a difficult test for these experienced teams.
Dismal performance from seasoned teams in BGIS 2023
Inconsistency has characterized Team XSpark's performance, with both highs and lows being seen in the fourth round of competition.
With only seven points after the first day, they came in fifteenth place. They made a considerable improvement on day two, moving up 11 spots to take sixth position.
Although their great efforts tried to regain their form, which resulted in 39 points over three games, they failed to place in the top four.
In Round 4, Velocity Gaming performed around average, placing 10th with a total of 36 points.
They scored 17 points on Day 1, moving them up to ninth place, then managed to score an extra 19 points on Day 2.
However, they did not automatically qualify for the BGIS Semifinals based on this result.
Another seasoned team, Hyderabad Hydras, had a rocky performance and eventually placed 13th.
The team scored a total of 25 points, just six of which were earned by placement, demonstrating their difficulty remaining in the game.
Between September 28 and October 1, 64 teams, including 16 Round 3 organizations, will compete fiercely in the BGIS Losers Bracket. 
Also Read: BGIS 2023 Round 4 Day 2 Results & Rankings, Qualified Teams For Semifinals