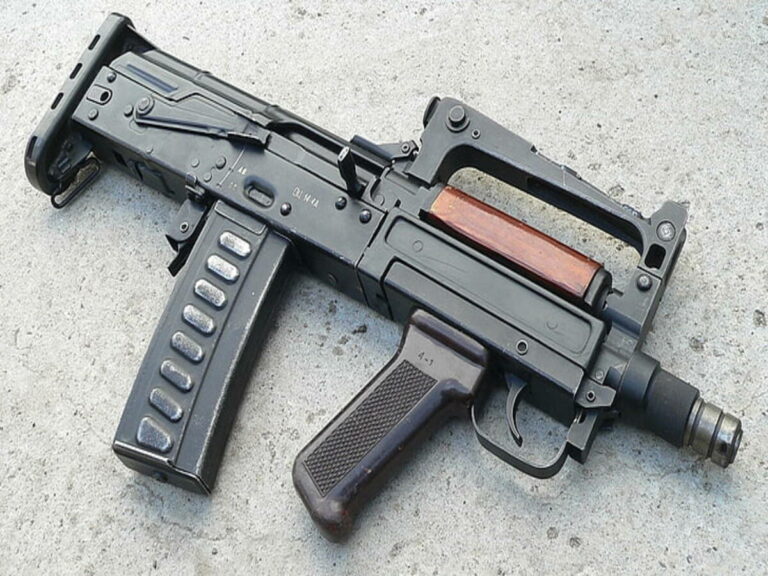 BGMI is renowned for its range of weaponry and mastering it becomes a necessity for any gamer regardless of whether they view themselves to be a novice or a veteran in the game.
The majority of a player's gunfights in the game occur at close range.
In this scenario, the player runs the risk of being killed or knocked down by an opposing player using a superior close-range weapon if he is not carrying a suitable weapon.
The weapons in Battlegrounds Mobile India have been significantly tuned. 
The top 5 weapons to use up close that will provide you with better firepower are listed in this article.
1. Groza
When used correctly, Groza is a lethal firearm in BGMI.
This assault rifle is an effective weapon for close-quarters fighting since it fires at a respectable pace, deals substantial damage, and is quite accurate.
2. PP – Bizon
The ability to sprint and fire simultaneously with SMGs will advance the jiggle and jump mechanics.
The gun has a large magazine capacity and a slow rate of fire. This is your go-to SMG if accuracy is a problem for you because you won't run out of ammunition in a battle.
Bizon's main drawback is its very low bullet velocity. Therefore, whenever you use this rifle, avoid peeking from angles where your enemies are already positioned.
Among SMGs, this gun is the simplest to use in BGMI.
3. UZI
Among the most effective and popular weapons in BGMI is the UZI.
In a one-on-one match, the gun's burst rounds do explosive damage and it possesses outstanding hip fire.
The weapon accepts three additional attachments: a stock, magazine, and muzzle. It is chambered for 9mm rounds.
When equipped with all of the attachments, the UZI is an invincible weapon in close-quarters combat in BGMI.
4. AKM
Among the most popular assault rifles of BGMI is the AKM. The gun is highly effective at dealing with enemies at close range because of its high damage and respectable firing rate.
The gun's heavy recoil, which makes it challenging to control, is a drawback to using it.
5. DBS
Arguably one of the most lethal weapons in the BGMI game to date is the DBS.
In comparison to most other shotguns in the game, it is more accurate, has a longer range, and fires more frequently.
It can eliminate a whole squad without reloading because of its large magazine capacity.
Ultimately, though, it's still a shotgun, and using one in a battle is always risky.
It is recommended that players just concentrate on aim and eliminate their opponent using their initial two bullets.
Your opponents will also tighten up and concentrate on avoiding your shots if they know you are using the DBS in BGMI.
Also Read: Top 5 Tips To Use While Facing Pro Players In PUBG Mobile