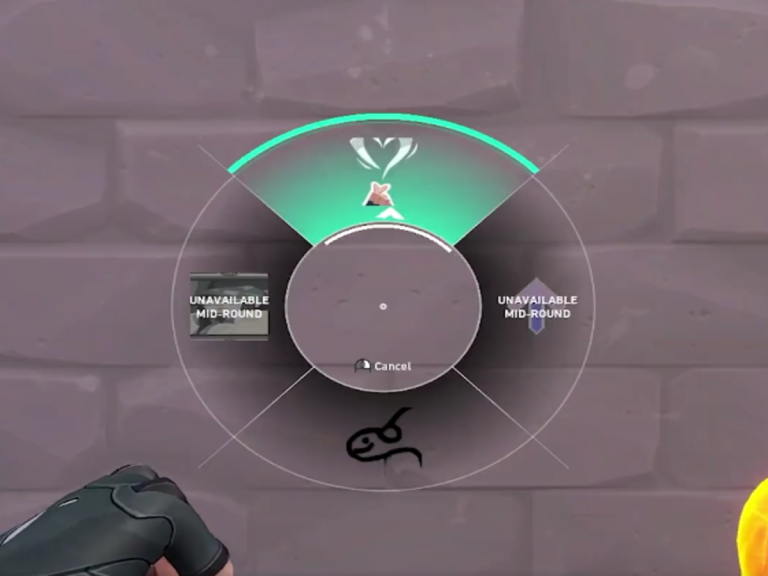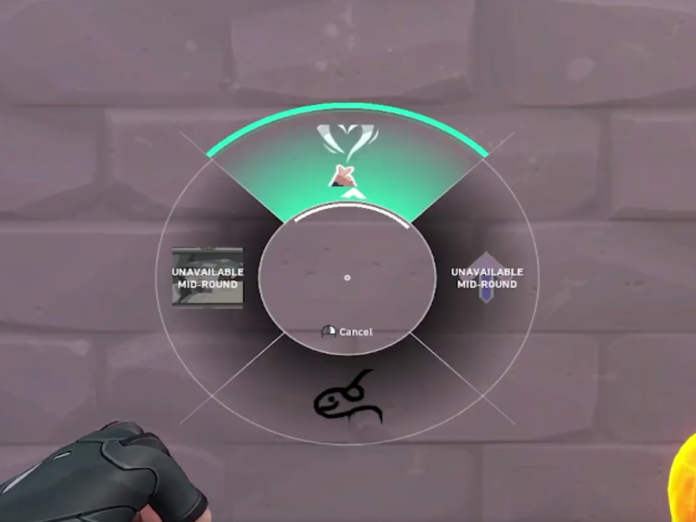 Riot Games just revealed the brand-new spray wheel feature coming to the game with Valorant Patch 6.10.
This is great news for devoted players who often find themselves applying secondary cosmetics in the middle of a match.
This feature is quite similar to CS:GO's spray function, which allows players to choose one of three sprays throughout a battle.
Valorant takes it a step further by allowing them to select a total of four sprays. This feature had previously been hinted at in many leaks.
Picking sprays in Valorant will be made much smoother by this feature, so players will be able to easily enjoy the function.
How does the Valorant Spray Wheel work?
Players will be able to choose any four sprays from their collection that they have unlocked, according to Riot Games' official page on the spray wheel.
If the player doesn't have it, they won't be able to pick and add the the spray into the wheel.
Valorant does not set a time restriction on how long a person may use a certain spray as well.
As a result, the wheel will make it much more intriguing since you can put it in and spin it an unlimited number of times.
All players need to do to make use of this new feature are the following quick steps:
Launch Valorant, then use the main menu to choose the Collection tab.
The spray wheel is located in the lower right corner of the screen.
Find the sprays you wish to use and place them in the appropriate slots on your spray wheel.
Hold T to activate the spray wheel while playing, then place your cursor over the spray you wish to use.
Then press T to apply the spray on a surface after you have finished choosing.
Because of this, utilising the spray wheel function is quite simple and hassle-free.
You should be aware that Riot Games prohibits the usage of various sprays during some parts of the round since their appearance would be too distracting.
Also Read: BGMI Unban: Should Fans Start Playing Other Games? Find Out From Thug Himself