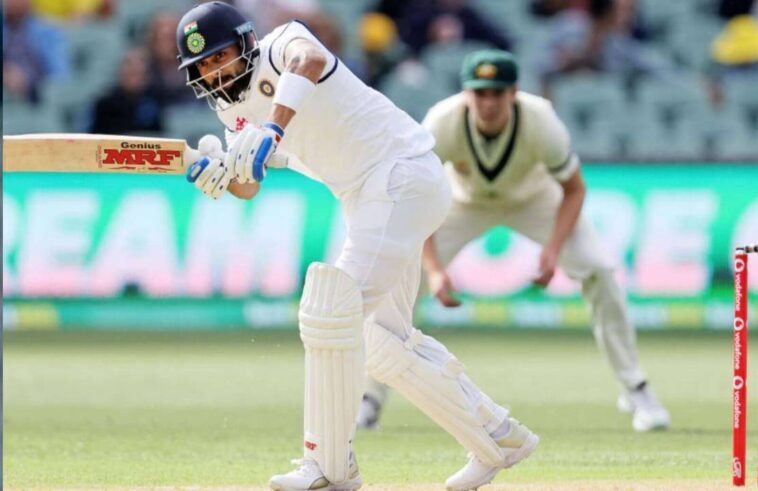 Ajinkya Rahane faced heavy criticism from the fans and former players for leaving Virat Kohli stranded in the 1st innings of the opening Test. And, now Sanjay Manjrekar has also joined the bandwagon slamming the Indian vice-captain for committing such a big mistake that can cost the game to Team India.
On Day-1, Indian openers struggled throughout the day and got out in cheap. But the Indian middle-order superbly revived the team from early setbacks. But they couldn't perform well in the final sessions of the day. Cheteshwwar Pujara played a good and slow knock of 43 runs in difficult circumstances. After his dismissal, Ajinkya Rahane came out to bat with Virat Kohli already on the crease.
Read More: IND vs AUS: 'Kya Ker Liya Saha Nei,'- Fans Furious After India Dismissed For 244 Runs In 1st Innnings vs Australia
Sanjay Manjrekar Is Unimpressed With Ajinkya Rahane
They stitched a brilliant partnership of 88 runs before Rahane's mistake cost Kohli his wicket. The right-handed batsman softly played stroke towards mid-off and shouted for a single although there was no run. The Indian skipper had faith in his partner and ran. But, later on, Rahane reversed his call that left Kohli stranded. Josh Hazelwood enough quick in throwing the ball to Nathan Lyon, who dislodged the bails quite quickly. Even Virat Kohli himself was left furious over the silly mistake of Rahane when Team India was moving towards a big score.
Sanjay Manjrekar said that there was no single on that ball. He opined that Rahane made a wrong call at that moment. But, Kohli was right to run. However, nothing much can't be done. He added that these instances are parts and parcels of the game like other perks.
"I was amazed that Virat Kohli kept his composure. Completely the fault of his partner, there is nothing to suggest that Kohli shouldn't have backed up that much. There was no run there, the fielder was too close. Kohli did the right thing, he had no business to look back. A little bit of disgust was shown but those are the painful moments that compensate for all the other perks you get from the game," Manjrekar told in a show.