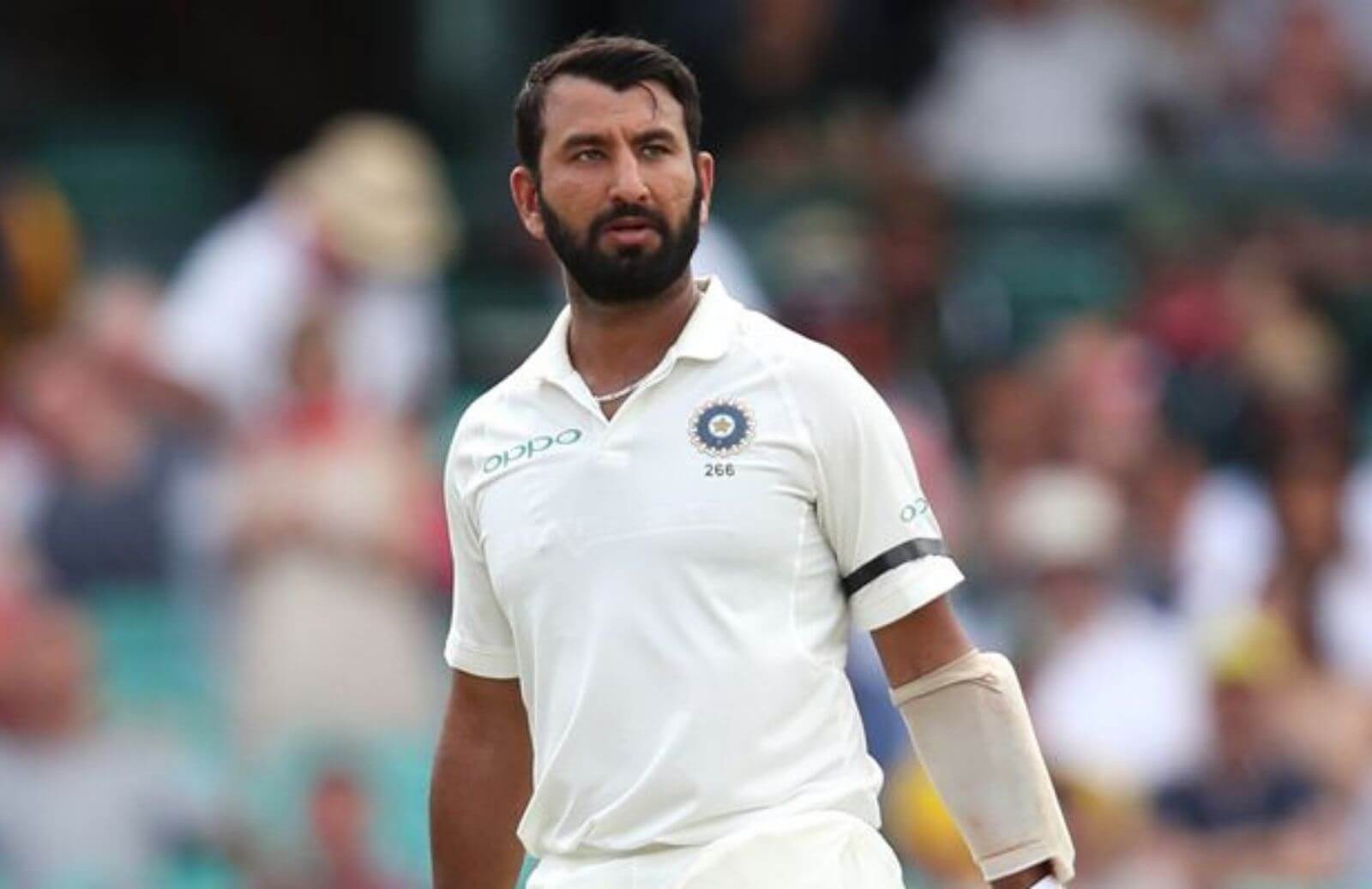 Nathan Lyon strikes his first wicket dismissing Cheteshwar Pujara in the 50th over of the game. The Indian batsman was finding it tough to cope up with the turn and gave his wicket away after a small marathon knock as far as balls are concerned.
Indian skipper Virat Kohli had a good at the toss in 1st Test. He won the toss and elected to bat first and expected the wicket to help the batsmen on the opening day of the game. But that was not the case as visitors' lost their openers in real cheap.
Read More: Watch: Mitchell Starc Strikes For Australia On World-Class Delivery, Prithvi Shaw Departs For Duck
Nathan Lyon Gives Third Setback To India On Day-1 In Adelaide Test, Persistent Cheteshwar Pujara Departs
Prithvi Shaw, the young right-handed batsman played only one ball before getting dismissed to Mitchell Starc. The Aussie pacer castled the youngster with a peach of a delivery. He got out for a duck in the 1st Test. Later on, Mayank Agarwal also followed in the footsteps of his new opening partner. He was castled by Pat Cummins leaving everyone stunned with outstanding delivery. His quick one went kissed bails passing through the gap between bat and pad.
The third setback of the day was given by Aussie off-spinner Nathan Lyon in the 50th over of the day just some overs before the lunch. He bowled with consistency at the same spot and eventually, he managed to get an important outcome for his team.
He delivered an off-spinner that came inside and took a thick edge of the bat. The ball went in the air and Marnus Labuschagne grabbed a diving catch to sent Cheteshwar Pujara back to the pavilion. The right-handed batsman got in two minds against Lyon due to which he knicked the ball with his willow.
Meanwhile, a bit of drama was yet to be unfolded. The on-field umpire adjudged Pujara not out as he felt that the ball did not take the edge of the bat. However, the Aussie skipper was pretty confident and he went for a review. The third-umpire took no time in giving Indian batsman out after going through the ultra edge. And, Cheteshwar Pujara got out after playing a stubborn knock of 43 runs off 160 balls.
Here is the clip: