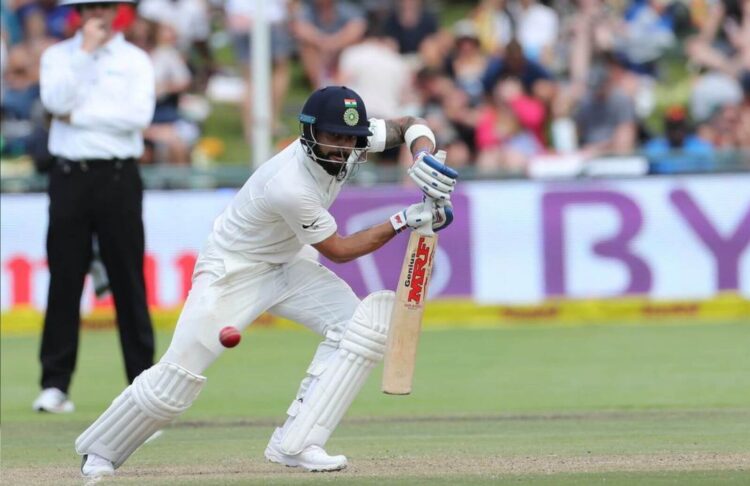 India finished their day-1 of the Adelaide Test with 233 runs for a loss of 6 wickets. Ravichandran Ashwin and Wriddhiman Saha are batting on the crease. Virat Kohli and Cheteshwar Pujara sincerely recovered visitors from the early setbacks. But, a small miscommunication between the wickets sent India on the backfoot with the important wicket of Virat Kohli.
Indian opening pair Mayank Agarwal and Prithvi Shaw opened the innings for Team India. But, they failed in getting their team to a good start in the game. The former got out on the 2nd delivery of the game off Mitchell Starc followed by latters dismissal against Pat Cummins. The first session of the day seriously went against Virat Kohli & Co.
Read More: Shane Warne Criticized For Reference To Cheteshwar Pujara's 'Steve' Nickname At Yorkshire During 1st Test
Virat Kohli Run-Out Sets Team India On Backfoot, Ajinkya Rahane Commits Big Blunder On The Field
But, Virat Kohli and Cheteshwar Pujara's determined knocks brought Team India back into the game. They stitched an amazing partnership of 68 runs. And, Aussie spinner got the 3rd success for Australia with the wicket of stubborn Pujara. The right-handed batsman filled the Aussie bowling line-up with his slow knock and defensive approach. However, finally, the Aussie office brought a halt to his persistent knock.
Now, all the eyes were set upon Indian skipper Virat Kohli and his deputy Ajinkya Rahane. They did an impressive job with and knitted partnership of 88 runs before a miscommunication between the wickets cost the Indian captain his wicket.
The instance happened in the 77th over when Ajinkya Rahane played the ball towards mid-off with soft hands and call for a run. But, Rahane then bails out, leaving his captain stranded in the middle of the pitch. Josh Hazelwood threw the ball towards Nathan Lyon at the non-striker's end, who took the bails away from the stumps. The Indian skipper was left furious after getting run out at such a crucial stage of the innings. This is the second occasion when the 32-year-old got out in such a fashion at Adelaide Oval. Virat Kohli scored 74 runs studded with 8 boundaries.
India vs Australia 1st Test match is being played at Adelaide Oval. And, at the end of Day-1 visitors have scored 233 runs for a loss of six wickets
Here is the clip: