India tour of Australia was no less than a roller-coaster ride for the players and cricket fans. The visitors got off the mark in the Border-Gavaskar series with the worse performance ever in the history of Indian Test cricket. But after that what happened is unbelievable. The tourists marked a strong comeback by winning in Melbourne followed by a resilient draw in Sydney and victory at Australia's fortress (The Gabba). Now, R Sridhar, the fielding coach has revealed how Virat Kohli was involved in every discussion ahead of Melbourne Test before leaving for the country.
After suffering humiliation in Adelaide, India marked a strong comeback in Melbourne on the back of convincing knocks by their stand-in skipper Ajinkya Rahane. However, before the game, there was a big discussion on which player will replace Virat Kohli.
Also Read: 'Absolute Superstar'-Michael Clarke Impressed With Rishabh Pant Following His Match-Winning 89* Knock In Brisbane
R Sridhar Reveals How Virat Kohli Was Involved In Discussions For India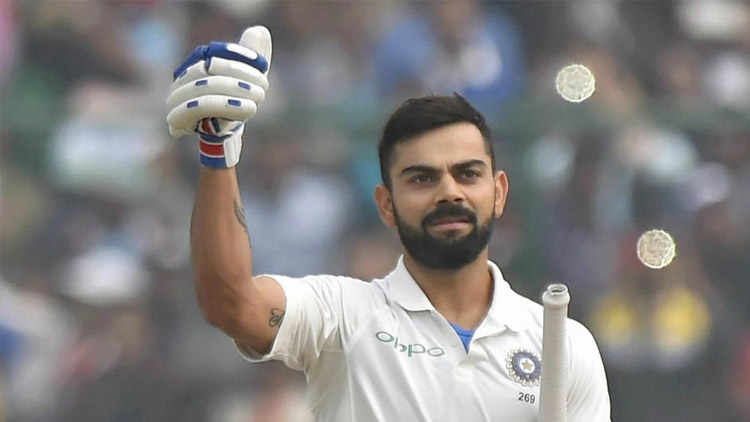 The Indian skipper is reckoned as one of the best of the modern-ara. And, it is not easy for any new player to fill the void on the side. Everyone thought that India will go with a specialist batsman. But, the visitors' side picked Ravindra Jadeja for the Melbourne game. And, this turned out to be a masterstroke that gone in favor of the Indian side. After the 2nd Test, things began changing for Team India and they ended up winning the historic series by 2-1.
R Sridhar revealed that Virat Kohli texted in mid-night to discuss plans for the Melbourne game. He added that Virat Kohli was going to leave before the game. But, still, he was involved in every discussion.
"It was midnight, around 12.30 am, the night we lost the Adelaide Test. Virat Kohli messaged me: 'What are you doing?' I was shocked. I thought 'why is he messaging at this time?' told him 'head coach (Ravi Shastri), myself, Bharat Arun, and Vikram Rathour are sitting together'. He said, 'I'll also join you'. I said, 'no problem, come over.'
R Sridhar also asserted that Ravi Shastri said that we 36 runs like a badge. And, this will indirectly motivate any player to come up with an extra-ordinary effort in the upcoming games.
"He came there and all of us started discussing. That's where 'Mission Melbourne' began. Shastri made a point there: 'This 36, wear it like a badge! This 36 is what will make this team great'," said Sridhar. Sridhar also recalled that Kohli and Rahane had a discussion as to what would be the way forward.
"We were slightly confused but then we started talking about the decisions we'd have to take. Then Virat called Ajinkya the next morning and we had a very good discussion. After a 36 all-out, usually, teams would strengthen their batting. But Ravi Shastri, Virat, and Ajinkya decided to strengthen the bowling. That's how we replaced Virat with Ravindra Jadeja, and it was a masterstroke," concluded Sridhar.