Hardik Pandya, the star all-rounder from India is having a good series as far as his batting is concerned. But, he is still restricted to bowl consistently for Team India. As per the reports, he still needs some time to recover in order to bowl for Team India. However, he still bowled four overs in the 2nd ODI. Now, Virat Kohli has revealed how Hardik Pandya opted to bowl in Sydney on Sunday.
This is the comeback series for Hardik Pandya, who sustained a stress fracture back in September 2019 during a T20I series against South Africa. He has been picked by the skipper as his sixth main batsman in the side. The Surat-born player has given justified performance at his batting position as he managed 90 runs and 28 runs respectively.
India vs Australia: "India Is Fielding Like Pakistan,"- Fans Troll Team India For Poor Fielding, Australia Post Mammoth Total Of 374 Runs
Virat Kohli Opens On How Hardik Pandya Bowling In The 2nd ODI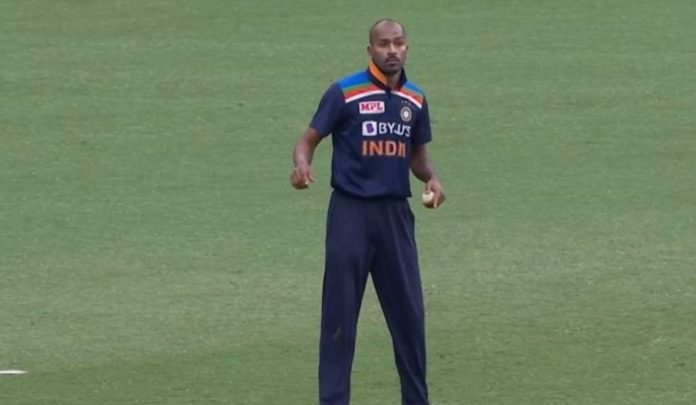 In the recently concluded IPL, Hardik didn't bowl a single over and played as the main batsman for his franchise. But in the 2nd ODI, he stepped in front to take the responsibility of bowling when his team was struggling to take the wickets.
Virat Kohli revealed that giving the ball to Hardik was not in his bowling plans. But it happened as the latter asked for the same. The Indian skipper asserted that during the game he asked Hardik if he was feeling right or not. And, in reply, Hardik asked for bowling a few overs in the game.
"It (the decision to bowl him) came out of nowhere, I asked him how are he was feeling, he said he was okay to bowl a couple of overs. He got into it and felt a bit better, then he said he will bowl two more overs. He gave away the bowling plan," Kohli said jokingly after the match.
Hardik bowled significantly well for his side and grabbed the important wicket of Steve Smith. He bowled only four overs and finished as the most economic bowler in the side as far as the economy is concerned. Even the commentators praised the way he was bowling after so long.
India vs Australia: Mohammed Shami Dismiss David Warner On A Peach Of A Delivery, India Gets 1st wicket