India gears up to take Australia in the 3rd Test that will be played in Sydney starting on January 7. This is the New Year Test and both the teams will look to get off the mark with a bang on a win to their year. However, there is still some tension boiling up within the players of the visitors' dugout. And, Tim Paine is not impressed with the same. He feels that bad to listen to things from the visitors' camp through unnamed sources.
Border-Gavaskar Trophy 2020-21 took a dramatic turn after India marked a strong comeback in Boxing Day Test. they defeated the hosts by a margin of 8 wickets. For the tourists, things are going fine for the tourists. But they are struggling with the strict quarantine protocols to follow.
Tim Paine Feels Their Is Something Going On Under The Skin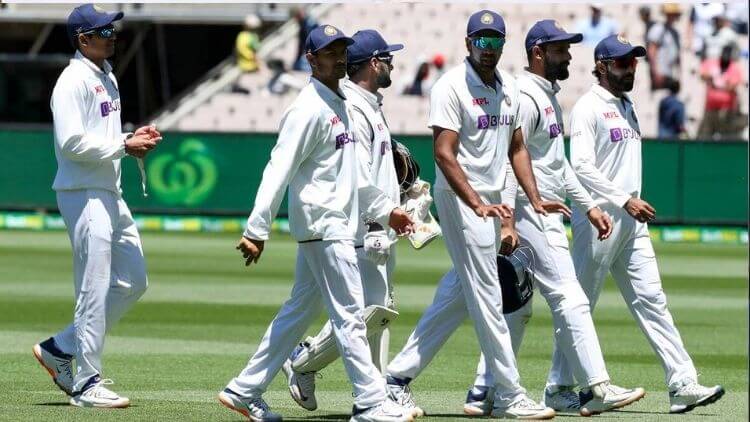 Recently, the Queensland shadow minister openly said that if India wants to come and play in Brisbane then they will have to follow the protocols. Otherwise, they can walk out of the fourth Test. The BCCI didn't like the statement. Meanwhile, there are unnamed sources that have revealed that Team India doesn't want to travel to Brisbane for playing the final Test of the Border-Gavaskar Trophy 2020-21.
Tim Paine in an interview said that there is some tension boiling under the table. He also said that India is one of the biggest powers in international cricket. And, things from the Indian camp might influence the change in venue for the final Test, "tension starting to boil under the surface"
"I wouldn't say [there's] frustration, I'd just say a bit of uncertainty because when you hear things like that coming, particularly from India, who we know hold a lot of power in world cricket, it's likely that it could happen,"
He asserted that Australia is just focussed on the upcoming Test in Sydney. The Aussie Test skipper added that they are not much worried about what happens after the 3rd Test. But, they are ready as a team for whatever happens in the future.
"So for us, we just want to be really clear on this Test match. We know the protocols, we know what is expected of us. We're going to focus on that this week then whatever happens never a week, happens, and we'll adapt to it.