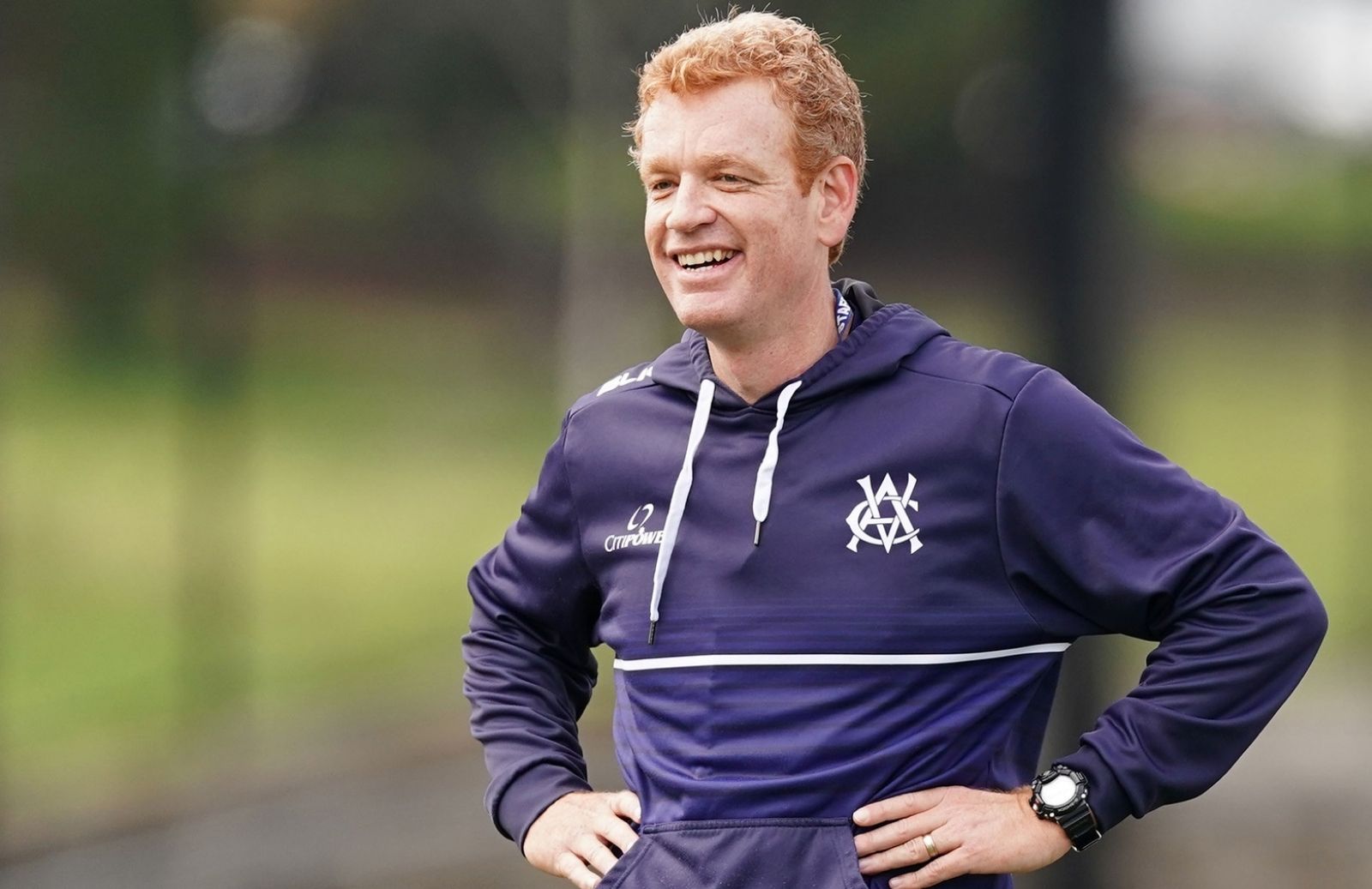 Andrew McDonald, Australia's assistant coach has said that Team India has come out with a perfect strategy against Steve Smith and Marnus Labuschagne. The visitors have not allowed the hosts' superstars to click good knocks with the willow in the ongoing Border-Gavaskar trophy 2020-21.
Courtesy with the Indian bowling attack that has performed convincingly well in the ongoing Test series. They have choked Aussie superstar batsman Steve Smith and Marnus Labuschagne from being one of the top scorers with the bat in Border-Gavaskar Trophy 2020-21. The tourists have tried to exploit with Aussie top batsmen with leg-side bowling strategy and this has worked against the hosts. So far Steve Smith has not managed a single half-century against Team India.
Andrew McDonald Praises Indian Bowlers Tactics Against Steve Smith And Marnus Labuschagne
Meanwhile, Australia assistant coach Andrew Mcdonald has said that he will not give his opinion over Steve Smith's performance. He added the right-handed batsman looked quite strong during the first four balls in Boxing Day Test and the same was the case with Marnus Labuschagne.
"I wouldn't be too quick to judge Steve Smith in the middle. Yeah, he hasn't got going yet in this series. In the first four balls he faced in the first innings of the Boxing Day Test, he looked pretty solid, has looked good at the nets too. and Marnus too," Andrew McDonald said in the virtual press-conference.
He said it's impressive to watch that Indian bowlers have choked Steve Smith and Marnus Labuschagne from scoring well in the ongoing series. They have tried different areas where Aussie superstars have problems in scoring runs.
Here Is What Andrew McDonald Said
"We are working on it at the nets. We were back in the nets on what should have been the fifth day of the Test. That conversation has been going on. It won't be any one thing in particular. The game ebbs and flows. Their tactics change suddenly. Sometimes they go out with two men out, sometimes they out with leg gully, sometimes they go with box mid-wicket, the bat-pad moves around with the angle. We are back Smith and Labuschagne to read that," added McDonald.
Furthermore, he asserted that Smith and Marnus will have to work hard and try another method of scoring runs in the upcoming games in order to combat the tactics of the Indian bowling attack whether be it pace or spin.
"The question for me at the moment is the tactical way India has prepared and has been able to control those two players especially with a sort of leg-side theory so to speak. So I suppose those two players will have to come out with a better method. I don't think it has to do anything technically. They are technically in a good space but it is the method to score runs and how they are going to combat these tactics from India bowlers and captains, that has been discussed in our conversation," added McDonald.