Indian all-rounder Shardul Thakur had a memorable tour to Australia. He was picked in the Test squad after a long span of more than 2 years. But, he made every single moment count and contributed well with the bat and ball. He scored a brilliant knock of 67 runs in the first innings and grabbed 7 wickets. He has clearly said that he belongs to a farmers family where he is taught to keep trying until the outcome turns in their favor.
The right-handed all-rounder made his Test debut back in 2018 against West Indies. But, his debut lasted for only 8 balls as he walked out from the ground after sustaining a hamstring injury. Later on, he caught multiple injuries due to which he was sidelined from the selections for red-ball cricket. After a span of more than 2 years, he was picked in the Test squad and gave his utmost best for Team India. He emerged as the winning hero of Team India.
Also Read: 'Absolute Superstar'-Michael Clarke Impressed With Rishabh Pant Following His Match-Winning 89* Knock In Brisbane
Shardul Thakur Opines On Why He Succeeded In Australia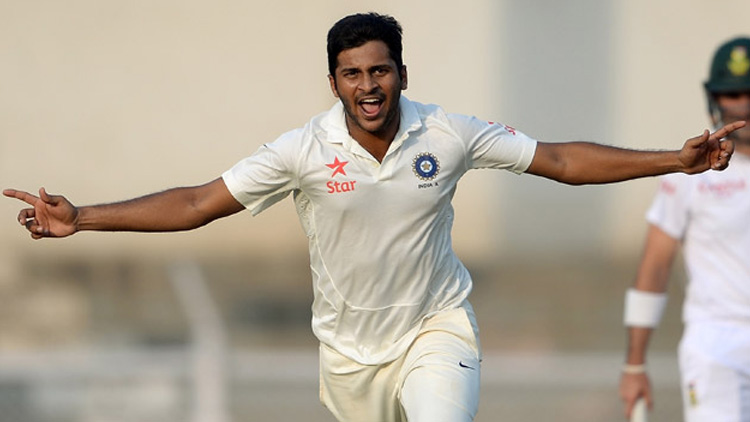 Shardul Thakur revealed how he changed as a person between his first two Tests. He added that there were only two options in front of him. Either he could have cried or try to perform well. As per Shardul Thakur, he was born in a farmer's family where he is taught to keep trying until one succeeds.
"For me it was ab agla mauka kab aayega? (when would I get the next chance)," he told Indian Express. "That wait between two Tests has changed me as a person. There were two options, either I crib and say, yaar yeh agla mauka kab aayega or just go there and keep working. Keep working was the only option. My father is a farmer and all our life we are taught to keep trying. Keep working hard, keep pushing. Agar ek saal kheti kharaab ho jayega iska matlab yeh nahi ke next time I won't do farming. Same is in cricket, I will again try.
"I did (get frustrated), tell me who wants to sit out but at the end of the day only 11 can play. I have sat out before for two series and waited too. I'm human and I do get demotivated. I look out for my motivation. Be it carrying drinks or cheering, I kept busy in these activities.
The young all-rounder also revealed a chat with Indian head coach Ravi Shastri. He asserted that the coach gave him pet talk in order to motivate and bring the best out of myself
"I spoke to Ravi bhai (Shastri) one day. I asked him that sometimes I get only one game per series, I always feel pressure on me when I play. What should I do? He replied, if you see this opportunity as pressure, then I will certainly feel pressure in my game. But if you feel that you want to win, then except the game pressure, there won't be any add-on pressure."