Alastair Cook, the former England skipper feels that Steve Smith's instance of scuffing the guard was blown out of proportion. He feels that Smith has a bad history due to which he had to face the heat of the fans and can be brought under the scanner more often.
During the third Test on Day-5 Steve Smith was seen scuffing the guard where Rishabh Pant was expected to come and bat. Meanwhile, he was also seen doing shadow batting at the place where the Indian player had to come and bat. The moment the video got viral, the former Aussie skipper had to face heavy criticism from the fans.
Also Read: 'Absolute Superstar'-Michael Clarke Impressed With Rishabh Pant Following His Match-Winning 89* Knock In Brisbane
Steve Smith Controversy Was Blown Out Of Proportion says, Alastair Cook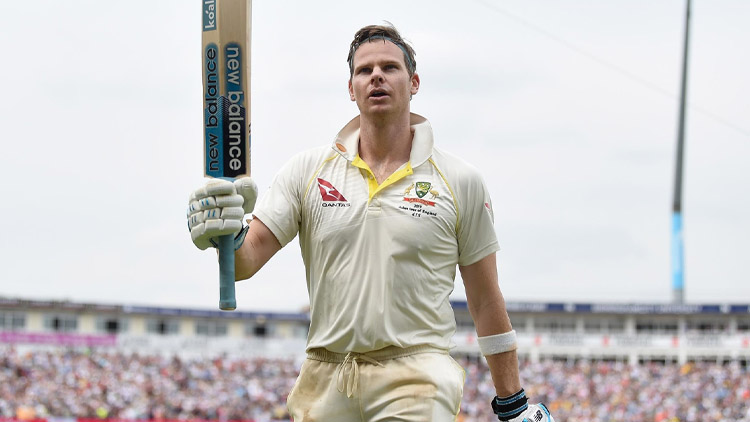 Smith got the Man of The Match award for his memorable knock of 131 runs at Sydney Cricket ground. Also, he got some good support from Justin Langer and Aussie skipper Tim Paine. Cook asserted that Team India showed how any side can travel to Australia and win. The former player feels Team India has set up a good example ahead of other teams in international cricket.
"I think, given what's happened [with Steve Smith], obviously everything is going to be talked about. I think like anything in a series when you try to put the opposition off, it's been taken a little bit out of context, I'd imagine. Whether it is intentional or not, only he will know but, yeah, it only makes you more intrigued," Cook was quoted as saying in an interview with RadioTimes.com on Thursday.
"England have some serious strength in depth to be able to go there and play well. You see India have done a job on them in this series and almost showed the way to play against this Australia side," he stated.
"It's not easy, but it's proper grind cricket. India gave nothing away and eventually wore Australia down and full credit to them," Cook added.