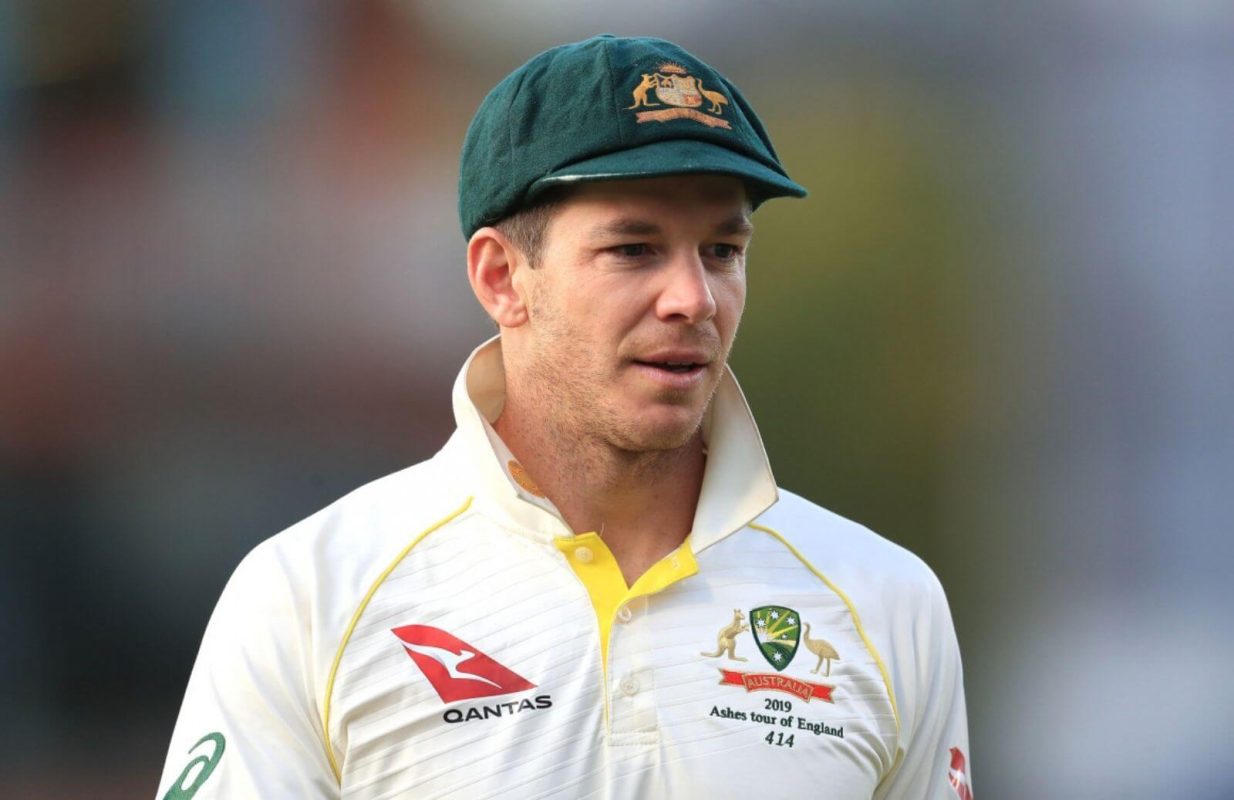 Tim Paine has come out with an answer for Sunil Gavaskar, who criticized the former for his behavior on Day-5 of the Sydney Test. The last couple of days have been tough for Australian cricket as their players hogged the limelight due to unwanted controversy.
Firstly, Steve Smith was brought under the scanner for scuffing Rishabh Pant's batting guard and the cricket fraternity was quite critical about the same. Soon, Tim Paine poorly sledged Indian spinner Ravichandran Ashwin, who was batting in the middle on Day-5. After the conclusion of the game, social media was flooded with posts criticizing the Aussie captain.
Also Read: Ricky Ponting Turns Rishabh Pant's Fan, Also Praises Ajinkya Rahane For Promoting Southpaw In Sydney
Tim Paine Breaks His Silence On Sunil Gavaskar's Statements
The cricket fraternity was highly critical about the behavior shown by Tim Paine. And, he later apologized to everyone in a press conference. Meanwhile, Sunil Gavaskar himself said that the days of Paine as captain of Australia are numbered. Now, the right-handed batsman has broken his silence over the same.
Paine said that the opinion of Sunil Gavaskar doesn't worry him a lot. He added that every individual is entitled to their opinion. As per him, he committed a mistake and has already asked for an apology in front of everyone. Now, he is focused on the upcoming affair that will be played in Brisbane. Paine also asserted that now he will try to control his emotions and come up with a good effort in the upcoming game.
"I am not going to get into it. Going back and forth with Sunil Gavaskar, do not think I am going to win that. He is entitled to his opinion, it does not affect us one bit, if anything it is adding to the Test match. Sunny can keep saying what he wants to say, but in the end, we do not have anything to do with him," said Paine during a virtual press conference
"I just think I will handle it differently, last Test I let it get under my skin, I have admitted that. I will concentrate on myself and leading my team. This game is about controlling what we can control.
"If we can do that, we will be in a good position. If you look at my entire career, I have done a good job of staying relaxed. At times, you feel you get caught up in the moment," added Tim Paine.