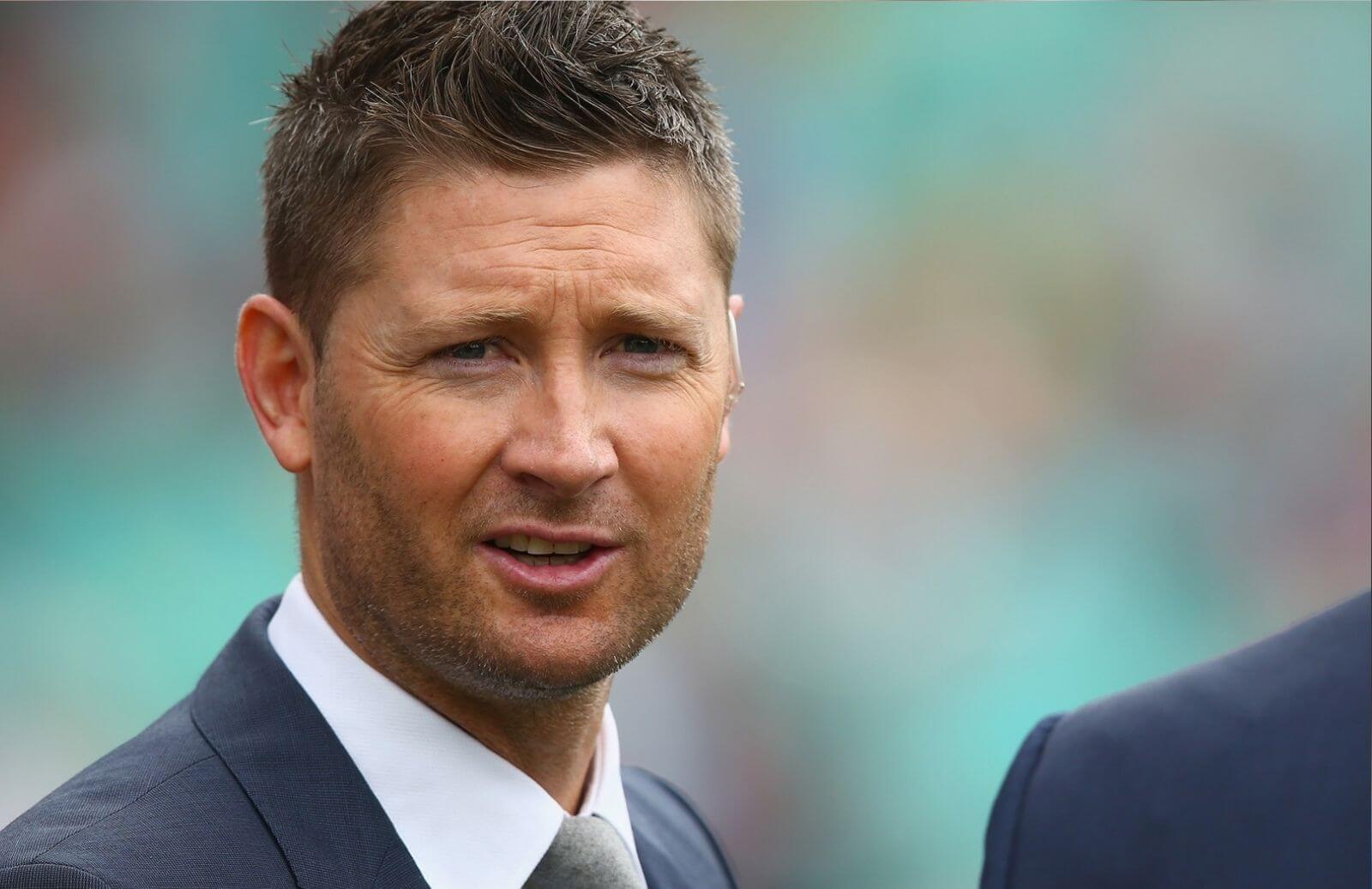 Michael Clarke, the former Aussie skipper has pointed out one of the biggest weaknesses of Team India's batting line-up. And, he feels in the absence of Virat Kohli visitors' will struggle a lot to score runs against the Aussie bowling attack.
In the ongoing 1st Test of Border-Gavaskar Trophy, the strike-rate of Indian batsman was quite low. Cheteshwar Pujara batted with a lowly rate of 26.88. Meanwhile, other players also batted in the same fashion. It was only Virat Kohli, who looked sensible and was looking to score runs with the bat. And, former Aussie skipper thinks that Team India is going to be in deep trouble in the absence of the Indian skipper.
Read More: 'Ajinkya Rahane Was Responsible For Virat Kohli's Run Out'- Sanjay Manjrekar
Michael Clarke Not Happy With Defensive Approach Of Indian Batting Unit
The middle-order batsman Pujara scored 43 runs off 147 balls before hitting back to back boundaries against Nathan Lyon. It took almost 30 overs for Virat Kohli and Cheteshwar Pujara to stitch a partnership of 68 runs.
He said that Kohli would be furious after getting run-out at 74. Michael Clarke asserted that every batsman except for the Indian skipper was blocking against the Australian bowling attack. In his opinion doesn't work against Australia on their own soil. And, in the next two or three Test Team India will struggle a lot as no other batsmen want to take responsibility on their shoulder.
"He will be fuming he didn't make 100," Michael Clarke said on Sky Sports' Big Sports Breakfast. "He was the pick of the batters and he was the only one that wanted to score runs, everyone else wanted to block it. This has been my concern with India from the start."
"I watched some of the Australia A games, I know how Pujara plays. Their attitude is – see this new ball off. I've said it before, against Australia in Australia you will get one with your name on it. You'll get a good ball. You'll nick it and you'll be out, all of a sudden you'll lose two in a row and put your team under so much pressure.
"Can you imagine this Indian batting line-up without Virat Kohli for the next two Test matches? They are in deep trouble. At stages it was very hard to watch," added the former Australia skipper.