Virat Kohli's statement saying that he had no clue about Rohit Sharma's plan has raised several questions on team management and selectors. The 34-year-old is currently undergoing rehabilitation at NCA in Bangalore. Now, Gautam Gambhir has come forward with an opinion and slammed selectors for their lack of communication.
Rohit Sharma has been ruled out of the first two games of the four-match Border-Gavaskar Trophy. He sustained a hamstring injury during IPL 2020 and he is still due to attain 100% match-fitness. As per reports, the Indian opener was scheduled to travel with Team India to Australia after the commencement of IPL 2020. But, he traveled back to India.
Ahead of the 1st ODI, Virat Kohli clearly opened over Rohit Sharma's saga. The Indian skipper said that he had no information about the plan of the Indian opener. Also, he added that there is a lot of confusion that is not ideal for the team.
India vs Australia: "India Is Fielding Like Pakistan,"- Fans Troll Team India For Poor Fielding, Australia Post Mammoth Total Of 374 Runs
Gautam Gambhir Takes A Dig At Indian Selectors And Chairman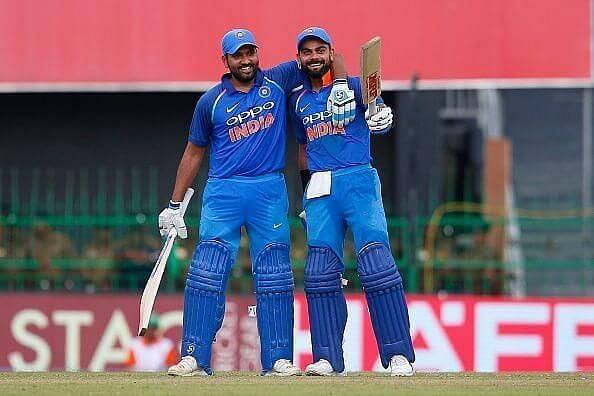 Soon after Kohli's virtual conference, Gautam Gambhir has opined that Indian selectors should have kept the 31-year-old in the loop over Rohit Sharma's situation. The former World Cup-winning cricketer feels that Kohli is the skipper of Team India. And, he has to face every kind of criticism.
"That's not right. You have to back Virat Kohli on this. Kohli is the captain, he's the guy who is leading on the cricket field. He's the guy who is going to face the criticism. He's the guy who has got to face all the fire. So he should be always there in the mix. He should know, exactly what's happening with all the players," Gambhir told ESPNcricinfo.
"And that is the responsibility of the selectors, that is the responsibility of probably the chairman as well. Virat Kohli should always be in the loop because he is the flagbearer of Indian cricket at the moment. If something goes wrong, we end up criticizing the captain a lot," Gambhir added.
India vs Australia: Mohammed Shami Dismiss David Warner On A Peach Of A Delivery, India Gets 1st wicket