England suffers a big blow just ahead of the 2nd Test. Their main pacer Jofra Archer has been ruled out from the upcoming affair. The right-handed pacer sustained an elbow injury due to which he has been sidelined from the next Chennai game. And, there is no update if he will take the field in the 3rd or 4th Test or not.
Jofra Archer made his debut for the England cricket team back in 2019. And, in no time he has established his name as one of the most lethal bowlers in modern-day cricket. He gave a decent performance in the recently concluded Chennai Test. Jofra Archer took three wickets respectively and looked unplayable on few occasions.
Jofra Archer Out Of 2nd Test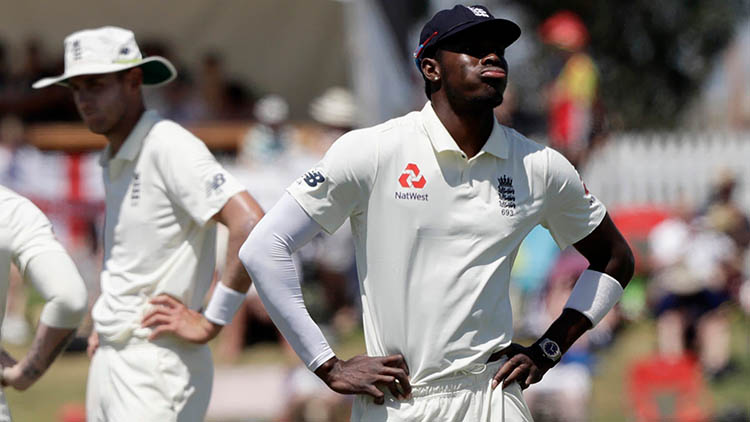 However, he was stuck with an injury due to which he will not be available for the selection for the 2nd Test. ECB released a statement in which they said that Jofra Archer will miss the 2nd Test that will be played in Chennai at MA Chidambaram stadium that is scheduled to begin from February 13.

Meanwhile, ECB also looked hopeful that the pacer is expected to be back in action for the 3rd Test that will be played in Ahemdabad. They also asserted that the injury of Archer is not very bad. It is just a small niggle and he will quickly recover from the same.
"Archer will miss the second Test against India in Chennai starting on Saturday after having an injection in his right elbow," confirmed ECB.
"The issue is not related to any previous injury and it is hoped the treatment will allow the condition to settle down quickly, allowing the player to return to action in time for the third Test in Ahmedabad."
In the 1st Test, England defeated India by a big margin and they have the momentum going ahead in the next game. But, looking forward to the track record of Team India, they will be expected to mark a strong comeback like they managed to do so in Australia.