KL Rahul is struggling to score runs in the ongoing T20I series against England. His bat has suddenly stopped smoking runs due to which Team India has struggled in the ongoing series against visitors. He has been criticized for consistently performing poorly. However, now Team India's batting coach Vikram Rathore has come up with an opinion and stated that KL Rahul is the best T20 batsman that Team India has at the moment.
KL Rahul emerged as one of the brightest prospects for Team India in the past 12 months. He was simply at his best against New Zealand, Australia, Sri Lanka. But a sudden dip in form has brought him under the scanner of the fans and critics. However, there is still no doubt that KL Rahul is the best opener that Team India can have on his good days.
KL Rahul Will Soon Be Back In His Prime Form: Indian Batting Coach Vikram Rathour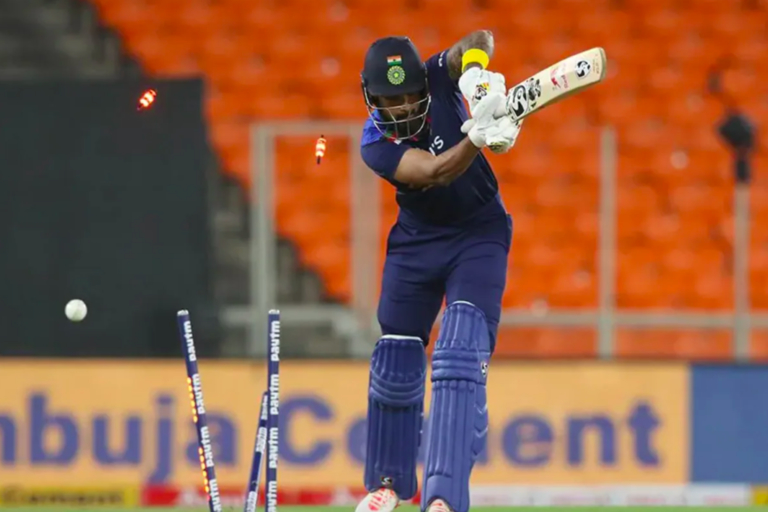 Post 3rd T20I, Vikram Rathour said that every player goes through their lean patch in any sport. But, he still feels that KL Rahul is the best batsman in the shorter format. He added that a player with an average of 40 plus and strike-rate of 145 stats cannot be compared with his recent failures in the ongoing T20I series.
"Anybody can have a lean phase and KL has been our best batsman in the T20 format. He is averaging 40 plus with a strike rate of 145 and 3 failures doesn't change the fact that he is the best batsman we have in this format," Rathour said after India lost the 3rd T20I by eight wickets
"I agree they do tend to get rusty when they are sitting out but the only thing we can do is to provide them practice. They are having a lot of net sessions and even on the middle (center strips)," he said.
The Indian batting coach asserted that one good knock or good stroke will bring our very old KL Rahul back in his prime form.
"That's all they can do and we can just hope that one innings or one shot and they will be back in form. People like KL Rahul," he added.