Virender Sehwag, the former Indian opener slammed Indian team selection after they dropped Yuzvendra Chahal from 1st ODI. He took a strong dig at the selection policy and feels there is partiality going on in the case of the Indian leg-spinner when compared to batsmen and bowlers like Jasprit Bumrah.
Indian spinner Yuzvendra Chahal didn't have the best of series against England in the shorter format. He played three T20Is out of the five games. He took only one wicket and gave away runs with an economy of above 7 in every respective game. The Haryana-born spinner looked pale and struggled a lot in getting his line-length right. And, England batsmen were smashing Chahal with utmost ease.
Virender Sehwag Feels There Is Partiality Going On In Current Team Selections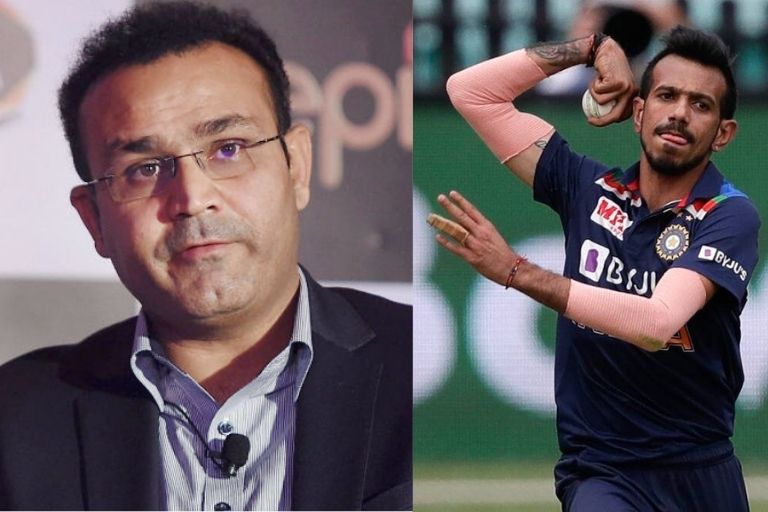 The sudden dip in bowling form sidelined Yuzvendra Chahal from the final two games of the series. It looked like the 30-year-old will surely comeback in the ODI series. But that never happened and Kuldeep Yadav was preferred over Yuzvendra Chahal. Even the former once again failed to perform well with the ball in the series opener.
Virender Sehwag came on front foot and asked some strong questions from the team-management. He said that if KL Rahul is given four to five games then why Chahal was not given equal opportunity. He added that if Jasprit Bumrah was the bowler in place of Chahal then that would have never happened.
"You snub bowlers after one game, but you gave 4 matches to KL Rahul then sat him out in the 5th game. So, if you give bowlers that many chances there will be poor games for them too. If this was [Jasprit] Bumrah and he had 4 moderate outings, will you have thought to exclude Bumrah as well? No, you would have said 'he's a good bowler, he will make a comeback," Virender Sehwag said on Cricbuzz.
In 1st ODI, KL Rahul managed a strong comeback in his top-notch form with the bat. He smashed a brilliant match-saving knock of 62* runs off 43 balls studded with