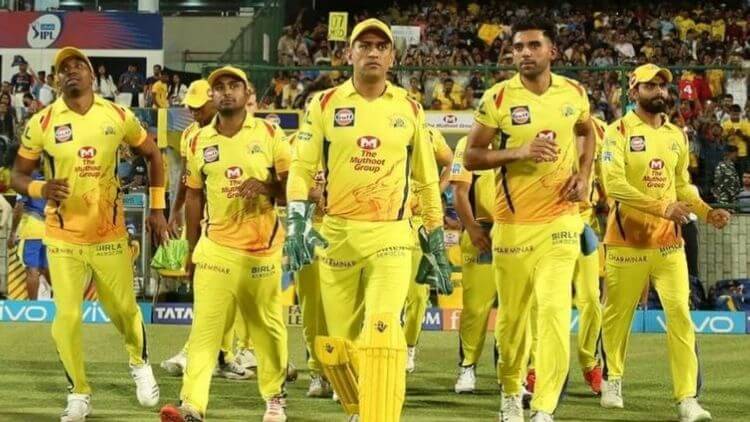 Chennai Super Kings didn't have a good IPL 2020. They struggled with the pace of the game and the form of their icon players. Now, the cricket fans and all the eight franchises can smell that the auction for the 14th edition of the Indian Premier League is approaching fast. Looking forward to all the teams, CSK looks the weakest of all and they will be up for an overhaul.
BCCI has already informed franchises that they will not increase the size of the purse for the auction. This means Chennai Super Kings will have no option but to release at least seven to eight players in the auction pool. This will help them in getting some amount back which they will use to buy some new faces.
CSK To Take Some Tough Calls, Piyush Chawla and Kedhar Jadhav To Be Axed
As per the reports, Chennai Super Kings will release Piyush Chawla and Kedhar Jadhav ahead of IPL 2021. CSK will get approximately 15 Crores as soon as they cut ties with the aforementioned duo.
Piyush Chawla and Kedhar Jadhav didn't perform as per the expectations of team-management. The former failed to grab wickets on spin-friendly wickets. On the other hand, Jadhav got ample chances to prove his worth with the bat. But, he also failed to leave his mark. Meanwhile, they were way too slow as far as fielding is concerned.
Sources close to CSK have revealed that Jadhav was not at his best in the previous edition. He added that the middle-order batsman Jadhav might have played his last game for CSK and the team-management is looking forward to moving on.
"Jadhav was not in best of form in IPL 2020. He was also struggling with his fitness. CSK will move on from Jadhav in IPL 2021, everyone in the team management feels that it will be prudent to take this hard call and invest in the future', said the source close to CSK management.
CSK will also have to make some tough calls over the future of Faf du Plessis, Suresh Raina, and Ambati Rayudu. The former was at his best from CSK in IPL 2020. The Proteas batsman scored really well with the bat. And, he might be retained by the Chennai Super Kings think-tank. But, the future of Ambati Rayudu and Suresh Raina is still in the air. Everything depends on how they perform and respond in their respective traits in Syed Mushtaq Ali Trophy 2021.