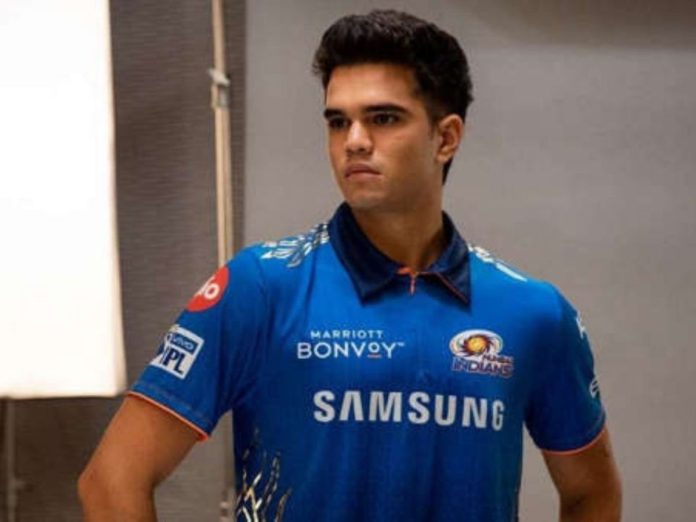 Mumbai Indians have already been knocked out of IPL 2022 playoffs race. There registered their first win this season after losing eight games in a row. At the moment, MI have nothing much to lose but to gain only. They have got the games in hand to prepare for the next season.
Mumbai Indians have the opportunity to use the youngsters in order to prepare them for the upcoming IPL 2023. So far they have used a few youngsters like Hrithik Shaukeen, and Kartikey. But, one name that is still to get his maiden IPL cap is Arjun Tendulkar, son of former Indian cricketer Sachin Tendulkar.
Can Arjun Tendulkar Play for Mumbai Indians, Mahela Jayawardene Makes His Opinion Clear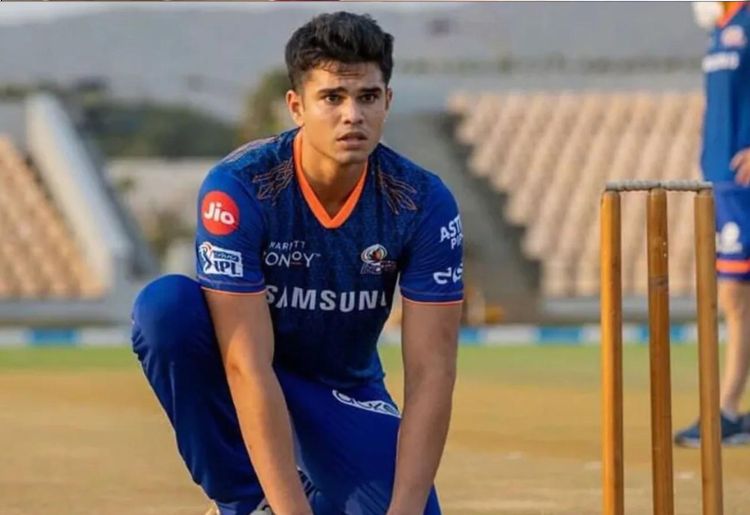 Many cricket pundits have suggested MI to use the fast-bowling all-rounder in order to turn their fortunes. However, MI think-tank is still not sure if Arjun Tendulkar is ready for an IPL game or not.
Twitter is set ablaze and asking Mumbai Indians staff to pick Arjun Tendulkar for at least a game and see how everything goes for the youngster. Too often the son of a former cricketer has been spotted doing nets with overseas players. Recently, MI had shared a clip in which Arjun Tendulkar shattered Ishan Kishan's stumps with a perfect yorker.
Today ahead of MI vs GT game, coach Mahela Jayawardene was quizzed on the possibility of Arjun Tendulkar making his IPL debut season. To which, former Sri Lankan cricketer said that at the moment every player in the squad is an option and they are trying to find the best match-ups going ahead in IPL 2023.
"Well, I think everyone is a squad is an option. We will see how things go. It is about match-ups and how we can win the matches and our priority is to make sure that we get the right match-ups.
Jayawardene mentioned that each game at the moment will be a confidence booster for Mumbai Indians. As per him, they are going to put their best out on the field in order gear up for the next season. He added that if Arjun Tendulkar fits in the team combination then he will be picked in the team.
"Every game is a confidence thing, we managed to get our first win and it is about stringing wins together and get the confidence back. It is about putting the best guys in the park. If Arjun is one of them, then we will consider it, yes, but it all depends on the combination that we put out," Mahela Jayawardene said.
Read More:
"Can't bat with Virat Kohli, he runs too fast,"- Glenn Maxwell involved in a funny conversation with former RCB skipper
Watch: Virat Kohli faces fans heat for his fiery celebration on MS Dhoni's dismissal