SRH's assistant coach reveals that Aussie opener David Warner was dropped from the team. But he reacted in the best possible way he could do. The southpaw was excluded from the team after he was replaced by Kane Williamson as the skipper of former IPL champion Sunrisers Hyderabad.
Advertisement

David Warner is one of the most destructive batsmen in international cricket. None of the team can make him sit on the bench if he is fit to play. But, that was not the case in IPL 2021. Warner was struggling with his peach form in the lucrative league.
Brad Haddin Salutes David Warner For Showing His Class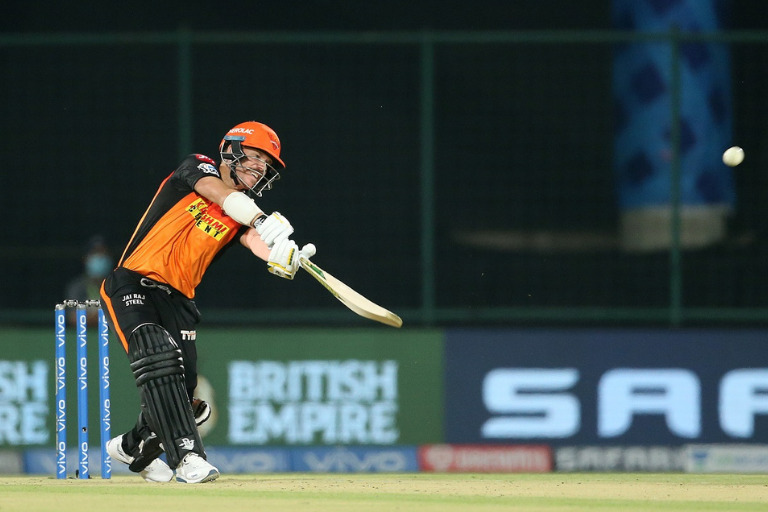 He was scoring runs for the franchise but not on an expected strike rate that could have helped SRH win games. In the end, SRH decided to drop the left-handed opener in order to use some other overseas combination. However, that also didn't go down well with IPL 2021 champions as they lost the very next game against RR by a big margin.
Talking about the situation of David Warner at Sunrisers Hyderabad, Brad Haddin said that the current Aussie opener took nothing on his heart and decided to make a strong comeback. As per him, SRH decided to give air to competition on the side.
The former Aussie wicketkeeper feels that if tournament would have gone as per schedule then David Warner would have come up with some exceptional string of performances. The Aussie player was seen full of energy in the game against Rajasthan Royals and was seen taking drinks to the ground for his teammates.
"He took it with class. It was a bit of a shock to everyone when the management decided to go in a different direction to try and spark something in the team. We weren't playing at the standard we needed to but with Davey, the way he handled it, it was all class. He just got back on with the job," Haddin said on Fox Cricket.
"I dare say he would come back in the contention in the next few games. He's one of the best in the world in that form of the game. You had to look at the way he reacted when he came on to the bench. He was around everyone; he was running the drinks out. He was really focussed on the meetings so he handled it with a lot of class in a difficult situation," Haddin pointed out.