Kolkata Knight Riders suffered a big blow as their skipper Eoin Morgan sustained an injury during the 1st ODI of the three-match series against India. He was then ruled out of the 50-over series and Jos Butler took the charge of the visitors. However, things didn't go down well for the English side and they lost the series by 2-1. Now, the English skipper has said that he is recovering fast and is expected to attain match fitness soon.
Morgan sustained an injury while fielding in the ODI series opener against India. KKR cricket fans were shocked to hear the news that their skipper succumbed to an injury. Soon after that, there were rumors that he might not be available for the first few games. But, now, his statement in an interview will give enough relief to the ardent followers of IPL.
Eoin Morgan Hints On Getting Fit By IPL 2021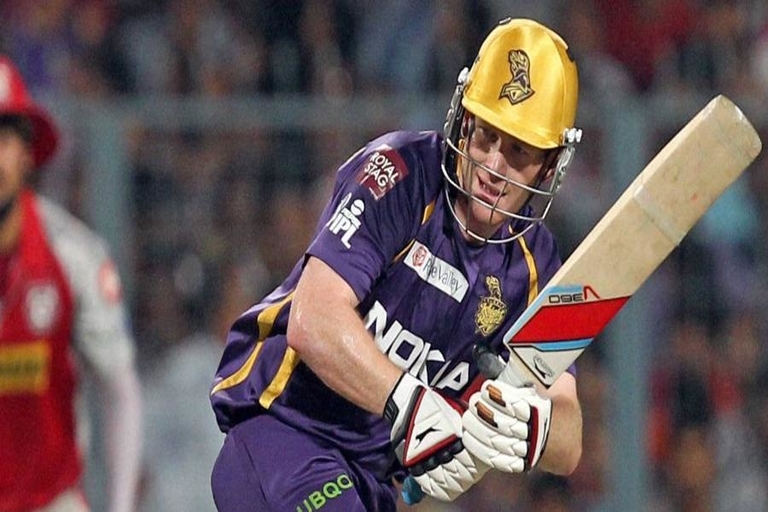 Eoin Morgan said that he is feeling better than before and is recovering very fast. KKR skipper asserted that soon the stitches will be removed and he will start batting in the nets followed by normal fielding drills. As per Morgan, he will attain full match fitness in time before Indian Premier League 2021 gets off the mark.
"I feel a lot better than I did probably a week ago. The plan moving forward is to remove the stitches tomorrow. Then progress my batting in the coming days and over the week, and then fielding at the back end of that. Given the time frame that I have available to me, it is looking very good," said Morgan.
Morgan was also quizzed about his batting position going into the 14th edition. He said that all the players are yet to meet and discuss the strategy and everyone will have to wait at least for a week to get an update over the same.
"So we are all due to get together quite soon, at the end of the week. There we will discuss all of our plans and thoughts and actually talk about our strengths as a squad and as a team."