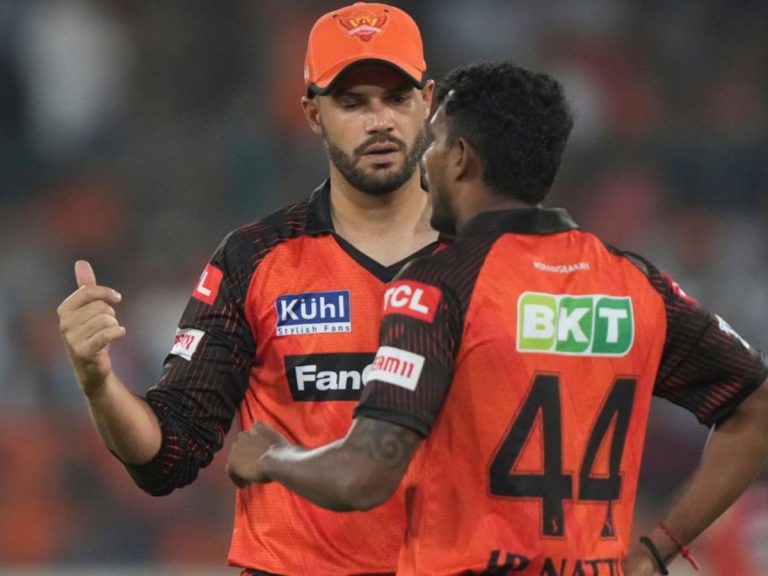 Sunrisers Hyderabad (SRH) had a forgettable campaign in the Indian Premier League (IPL) 2023. Aiden Markram who had won the SA20 League as captain while plying his trade for Sunrisers Eastern Cape, had a disastrous outing as the leader of SRH in IPL 2023.
Aiden Markram not only didn't click with the bat but also wasn't on song with his captaincy duties. SRH have only won 4 out of their 12 games in IPL 2023 and have already fallen short in the qualification race for the IPL 2023 playoffs.
With a huge failure in IPL 2023, Sunrisers Hyderabad might plan on changing the leadership core, come IPL 2024. They need to make some tough calls and it can start with their captain.
In this article, we take a look at 3 reasons why Aiden Markram might be sacked as the SRH captain after this season:
1. Disappointing campaign with SRH
Sunrisers Hyderabad's paltry performances in IPL 2023 have led to their early exit from the cash-rich and lucrative league. None of the players got into the groove and Aiden Markram couldn't marshal his troops properly.
Aiden Markram's captaincy was below par with SRH and that reflected on their lopsided performances in the tournament.
2. Aiden Markram failed with the willow for SRH
The Proteas cricketer had a forgettable outing with the bat. In 11 matches, Aiden Markram has only mustered 217 runs and has a poor average of 21.70. The 28-year-old cricketer has hit only 1 fifty plus score in IPL 2023.
Captaincy pressure can often seep into a player's mindset during batting and it can affect their game. In a bid to unleash the abilities of Markram as a player, SRH could take the bold step of discontinuing with Aiden Markram as the leader of the pack.
3. SRH have an able captain in their ranks
Mayank Agarwal is quite a good captain and also has previous leadership experience in the competitive IPL. Agarwal has previously led the Punjab Kings (PBKS) franchise in IPL 2022 and they finished 6th in the tournament.
Under his astute leadership, the Rest of India team won the Irani Cup 2022-23, beating Madhya Pradesh by a humongous margin of 238 runs.
Mayank Agarwal is an Indian and he knows the Indian players quite well. He can connect with the players better and can be a better captaincy option for SRH in the forthcoming seasons.
Also read: Top 5 Reasons Behind Sunrisers Hyderabad's Unexpected Downfall