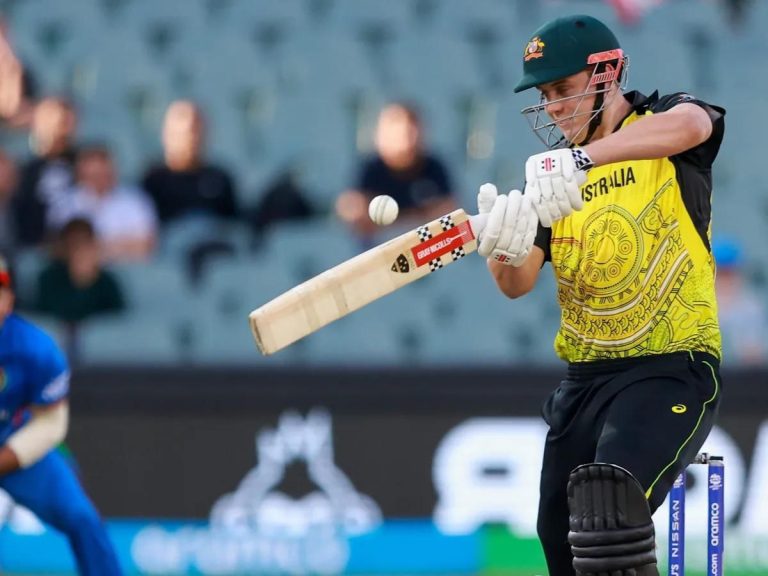 Cameron Green is one of the most exciting all-rounders in the world of cricket, presently. The Australian cricketer is equally potent with the bat as well as with the ball. In the Indian Premier League (IPL) 2023 auctions, Green was sold to Mumbai Indians (MI) for a whopping amount of Rs. 17.50 crores.
The fact that he is only 23-years of age shows that Mumbai Indians always believes in giving opportunities to the youth and promoting them. Notably, the Rohit Sharma led franchise are paying a lofty sum of Rs. 15.25 crores to 24-year-old Ishan Kishan in IPL.
Green is not just an explosive all-rounder but also a very mature one. In his brief international career so far, the 23-year-old has displayed oodles of maturity and that might work during the IPL.
However, often big international stars don't get into the groove in their very first season in the IPL. And Cameron Green is coming with a mind-boggling price tag!
In this article, we take a look at 3 reasons why Cameron Green might not play well in the upcoming IPL 2023:
1. Imposing price tag of Cameron Green
Cameron Green has an intimidating price tag of Rs. 17.50 crores. While this is extremely lucrative, this might as well act as a monkey over his back. We have witnessed in the past that a heavy price tag often weighs down the performances of a player in the IPL.
With such a lofty price tag, there will always be huge expectations from Cameron Green. And if he fails to deliver the goods, his IPL price might take a huge hit from the next season.
2. Not a lot of international experience
Cameron Green is extremely young and it is still early days for him in the international circuit. He has only played 8 T20Is and 13 ODIs for Australia and the lack of international experience might as well work as an impediment for him in the upcoming IPL 2023.
In the 8 T20Is, Cameron Green has scored 139 runs and has bagged 5 wickets.
3. Playing in the IPL for the first time
For those following cricket for a long time, know the playing standards in IPL. The IPL is the toughest T20 league in the world and the cricketing standards are sky-high, always. Playing in the IPL for the first time with such a huge price tag might backfire for the Australian all-rounder.
Cameron Green would be hoping to deliver the goods with precision and power so that Mumbai Indians have a good IPL 2023 season.
Also read: IPL 2023: 3 Teams Which No Longer Exist In The League