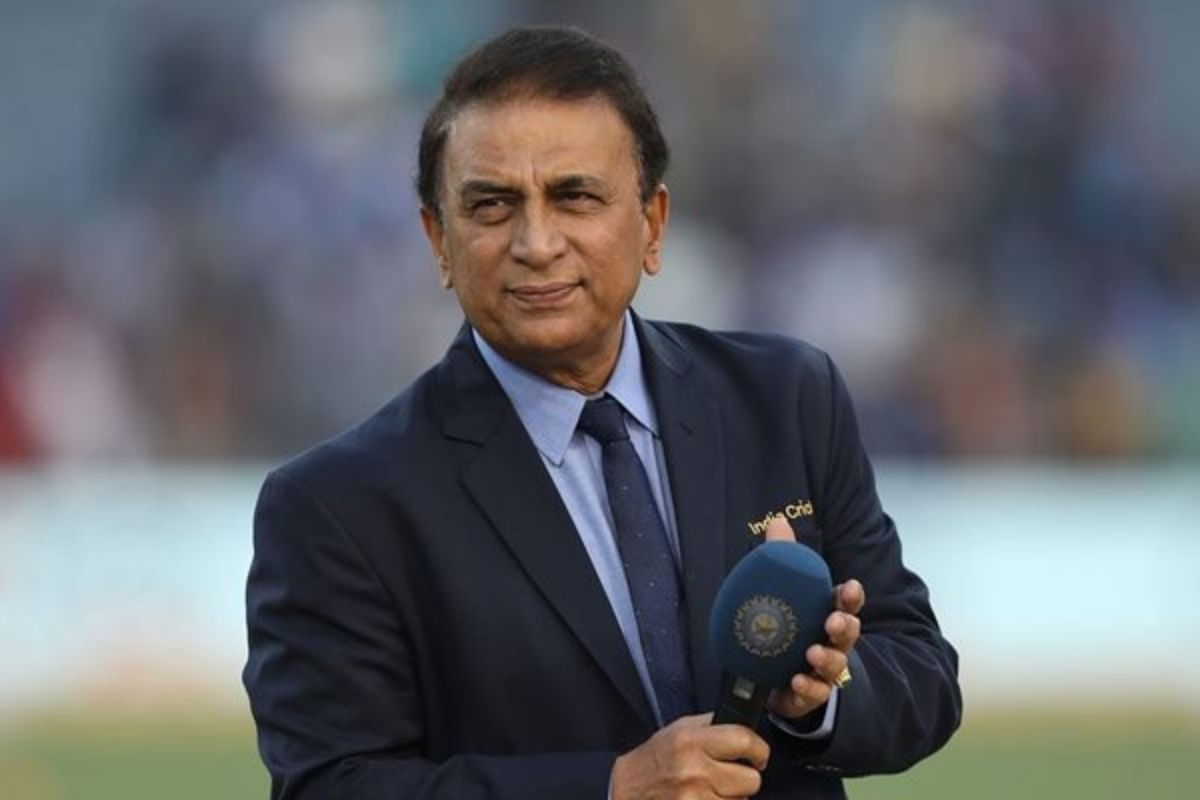 Sunil Gavaskar lambasted at the Hyderabad Cricket Association (HCA) for their poor management of dugouts during the Indian Premier League (IPL) 2023 game between Sunrisers Hyderabad (SRH) and Lucknow Super Giants (LSG).
In the last few overs when Hyderabad were batting, the Hyderabadi fans threw nuts and bolts at the LSG dug-out after a controversial no-ball reversal. The fans were understandably angry and started throwing these objects at the players and the backroom staff. One of these all hit LSG fielder Prerak Mankad.
Sunil Gavaskar on air then slammed the local cricket association for not providing adequate protection to the dugouts.
"What's hard to understand is most dugouts have what we call flexi-glass. Here we have beach umbrella kind of things, which is no protection. Come on, the Hyderabad Cricket Association can provide the proper dugouts rather than these makeshift things you see. Obviously, these are a problem, an issue," said Sunil Gavaskar on air, who was quite miffed because of this.
Hyderabad Cricket Association faced a fan-related problem last year too
Ahead of the 3rd T20I between India and Australia in September 2022, the Hyderabad Cricket Association were under the scanner as a stampede broke out at the Gymkhana ahead of the T20I.
The tickets were being sold at this place and a lot of commotion had taken place. A total of 3 cases were filed against the perpetrators.
Commentator Simon Doull too lashed out at the Hyderabad crowd and labelled their act as 'disappointing'.
"They've actually made it worse for their own team. t's disappointing what they've done, we won't go into the details of what they've done but it's really disappointing," said Simon Doull.
Lucknow Super Giants won the game by 7 wickets
Chasing a total of 183 runs, Lucknow accelerated in the middle-overs and chased down the total with ease. They won the game by 7 wickets and there were 4 balls remaining in the innings.
Prerak Mankad scored a fabulous knock of 64* runs in just 45 balls and he was declared the player of the match for this game. Nicholas Pooran too was exceptional with the willow and blazed his way to a knock of 44* runs in just 13 balls.
Lucknow now have 13 points from 12 games and they can reach to a maximum of 17 points if they win all their remaining games.
Sunrisers Hyderabad remain rooted to the bottom half of the table and their qualification seems extremely tough and improbable.
Also read: IPL 2023: 3 Reasons Why Harshit Rana Can Be A Mainstay Bowler For KKR