Chennai Super Kings splashed INR 9.25 crore in order to secure the services of talented Karnataka-born all-rounder K Gowtham. The young all-rounder will now be seen donning the yellow jersey in IPL 2021. And, ahead of the tournament, Gowtham has come up with an opinion over MS Dhoni.
K Gowtham has played for different franchises like Punjab Kings and Rajasthan Royals. But, he has so far failed to leave his mark with the bat and ball. However, he has shown some fine glimpse of becoming a star all-rounder in domestic cricket while playing for Karnataka. In first-class cricket, he has grabbed 166 wickets. Meanwhile, he has a strike-rate of around 150 in list A and other T20s.
K Gowtham Praises MS Dhoni- The Skipper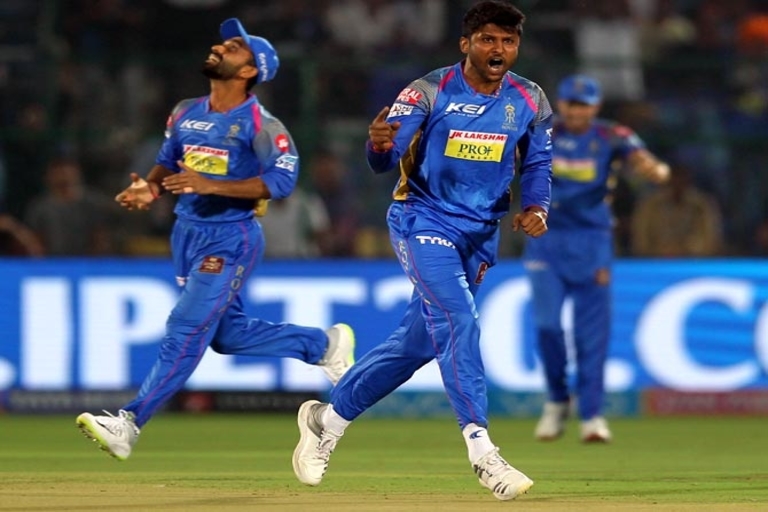 In the latest interview, K Gowtham said that MS Dhoni is the bowler's captain. He added that it is always an honor to play under such a successful skipper.
"Bowlers love playing under Mahi Bhai because he understands a bowler's strengths and knows how to get the best out of him," Gowtham was quoted as saying by the CSK website.
He also opined that there is no such pressure on him while playing for three-time IPL winners, "I don't feel any pressure of expectations playing for a champion side like CSK."
He mentioned that Chennai Super Kings management knows how to motivate their players in order to bring the best. Gowtham feels CSK always tries to provide the best possible environment for any player in the squad.
"The CSK management understands cricket owing to its long association with the game which again reflects in its approach to players – the comforting words and confidence given when things aren't going right," Gowtham added.
"It makes a big difference as it helps a player to express himself. They talk to the player if anything specific is needed or if he's working on something. When these things are taken care of, it's much easier for a player to go out and give his best," the new CSK recruit said.