Ajinkya Rahane, India's vice-captain remained tight-lipped in the pre-match conference over Team India's combination for the World Test Championship final. He said that there are still a couple of practice sessions left and everything will be decided after those sessions.
The Indian team management has picked a 15-man squad for the WTC final that will begin on 18th June. It is known that the batting order is almost fixed. But, the big confusion is around the bowling combination that Team India should opt for the WTC final.
Ajinkya Rahane Stays Tight-Lipped On Team India's Combination For WTC Final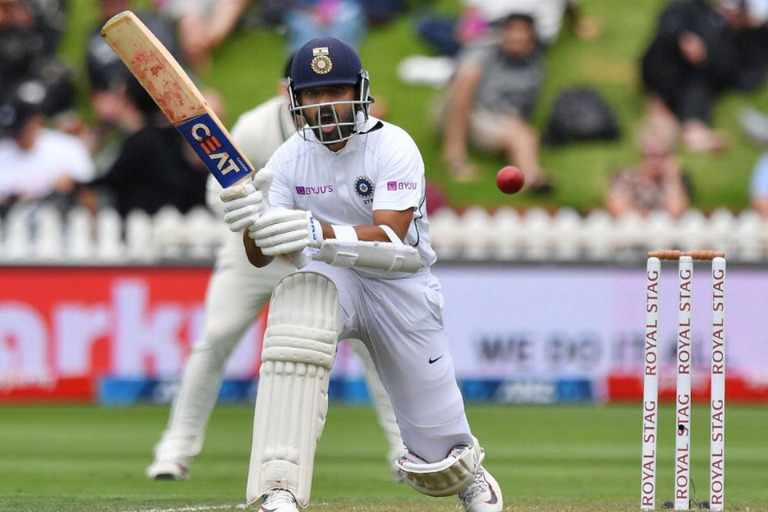 In the presence of Ishant Sharma, Jasprit Bumrah, Umesh Yadav, Mohammed Shami, Mohammed Siraj, it is quite difficult to pick three bowlers, who should take the field in Southampton. Meanwhile, the team management is also in a dilemma that whether they should go with two spinners or one spinner in the presence of Ravi Ashwin and Ravindra Jadeja.
Ajinkya Rahane said that the management is yet to decide the final team for the World Test Championship final. The final decision will be taken after Team India finishes with its practice sessions.
"We are yet to decide about our combination. We still have two practice sessions left," Rahane said on Wednesday.
He was quizzed on how he is preparing himself for the World Test Championship final. To which, he replied that he is well prepared for such high pressure games. As per him, it is his mental strength that will help him in performing better in the WTC final.
"It's just a mental thing. If we can switch mentally and adapt, it's important. Yes one-off, we have to take it as another game, not as a final or anything. We just want to give our best, play good cricket, be consistent in the five days."
After a long battle in World Test Championship, India and New Zealand managed in getting their place reserved in the finals. And, the prestigious game will be played on 18th June in Southampton.