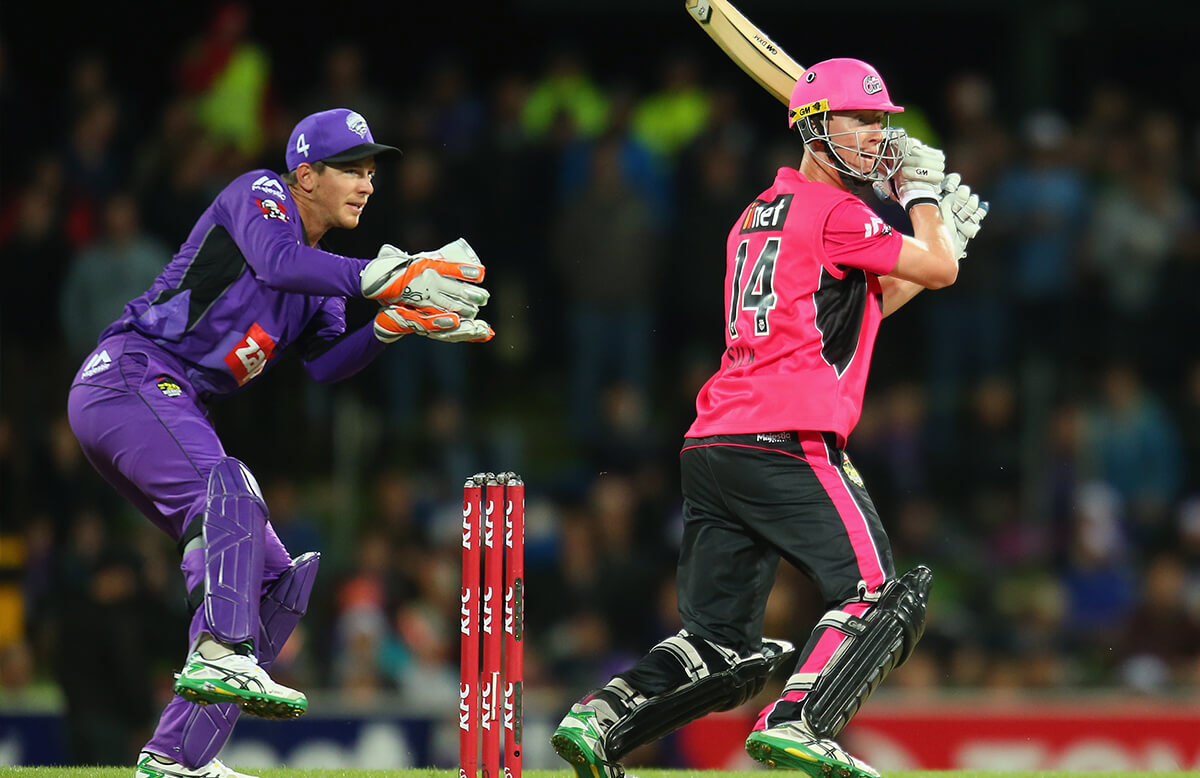 Big Bash League is one of the most followed cricket league in the world. They made a big change back in BBL-08 by introducing a new way of toss. And, they have stuck by this pattern for now more than two seasons. In BBL 2020-21 opening game between Hobart Hurricanes and Sydney Sixers, the same pattern was used once again.
In cricket, toss plays an important role and sometimes gives the winning skipper an edge in the game. And, usually, the coin is used to decide the winner of the toss. At the beginning of the game, the umpire tosses the coin and one of the skippers calls for head or tails. The winner of the toss gets the opportunity to decide whether he wants to bowl or bat.
Read More: Hobart Hurricanes Opener D'Arcy Short Dismissed On First Ball Off Ben Dwarshuis
BBL 2020-21 Toss Hoggs The Spotlight
The rule is still the same and Cricket Australia has not made any amendments in the same. But, they have come up with innovation by using bats instead of the coin during the toss.
Kim McConnie, CA's head of BBL said that it is one of the best moments to watch in BBL. He pointed out that now fans are getting used to this type of toss and they usually wait for the same to happen at the beginning of the game. In his opinion, this has helped in attracting the focus of the fans towards the toss as well.
"For me, it's a great moment which reflects about BBL is about…Some people don't like change, but I'd also challenge people to say when was the last time anyone watched the coin toss or really focused on it to a great extent," Kim McConnie, Cricket Australia's head of the Big Bash League, had told the ABC.
In Big Bash League, the authorities use a Kookaboora made symmetrical bat that provides equity and fairness. The bat manufacturing organization claims that it doesn't give any side an edge during the toss. The skippers have to pick between hills or flat in order to win the toss.
Here is the clip for today's toss: