Team India is set for a hectic schedule in the upcoming months with series to play against Sri Lanka, England, IPL 2021 Phase-2, and T20 World Cup. And, the most important of all is the mega-event that will take place in the month of October. This year Team India looks well capable of lifting their 2nd T20 World Cup Trophy. But, BCCI's move to organize IPL 2021 phase-2 has kept India's hope of winning the prestigious trophy in danger with star Indian players open to injuries.
Advertisement

Team India last played international series against England in the limited-over series before IPL 2021. BCCI opted to play a full-strength side against the Brits that comprises players like Virat Kohli, Rohit Sharma, KL Rahul, and others. Soon after that, every player got busy with IPL. However, BCCI suspended IPL in mid-way after COVID-19 busted bio-bubble.
Indian Superstars Are Set For A Hectic Schedule Ahead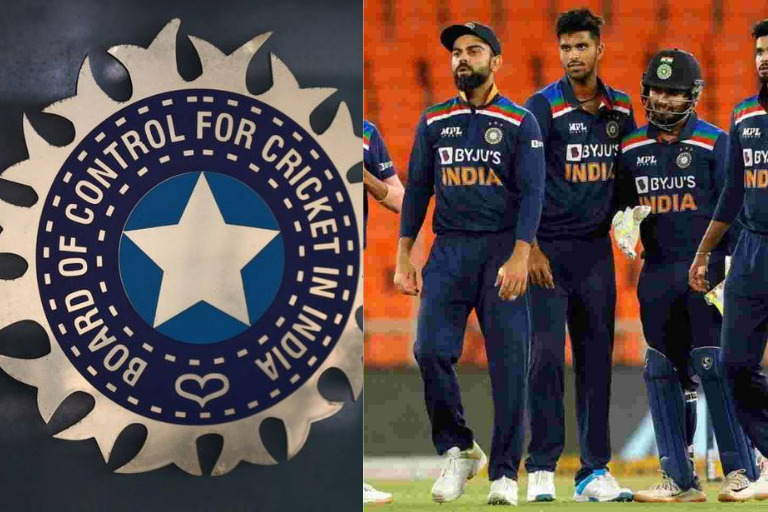 BCCI was set to incur a loss of more than 2200 Crores if IPL was not completed in the ongoing year. And, the Indian cricket board officially announced on 28th May that the tournament remainder will be played in September-October.
There are many players in Team India like Rohit Sharma, Virat Kohli, Jasprit Bumrah, who play across all the formats. The aforementioned trio along with others are currently in quarantine and will leave India for England to play WTC final. After that they will gear up for a long Test series against England that will begin on August 4 and finish on September 14.
BCCI plans to make all the players travel directly from England to UAE for playing a fast-paced IPL 2021 phase-2. Afterward, it will be time to represent the nation in T20 World Cup. There are many players that will be part of Team India's squad in the England Test series, will play in IPL as well as T20 World Cup.
If we go by calculation then players like Rohit Sharma, Virat Kohli, Jasprit Bumrah, Rishabh Pant, Washington Sundar are set to play 6 Tests, at least 7 IPL games before T20 World Cup. With a hectic schedule aligned these players will have a high probability of getting injured before the mega-event. If that happens, then India will suffer a major setback in their quest to lift their 2nd T20 World Cup title.
If any of the aforementioned players sustained injury ahead of the mega-event then BCCI is expected to regret their move to organize IPL 2021 at the cost of the T20 World Cup.