Michael Clarke, the former Australian World Cup-winning skipper got to a great start in his Test career. He managed a brilliant ton against India in India in his debut game. Later on, he became an Australian skipper. During his time in cricket, Clarke faced some of the all-time quick bowlers in the history of international cricket. There used to be a debate on which was the fastest among all. And, now, Clarke himself has revealed that Shoaib Akhtar was the fastest he has ever faced in his cricket career.
Advertisement

Michael Clarke was appointed as Australia's skipper in the late 2000s. He led the Australian side to their fourth World Cup victory in 2015. He played 115 Tests, 245 ODIs, and 34 T20Is and smashed more than 15,000 international runs. Undoubtedly, he is reckoned as one of the best skippers ever produced by Australia. Clarke was never a technically sound batsman. But, he had that grit to churn out success at the biggest stage and ended up doing so.
Michael Clarke Answers To Most Most Debatable Question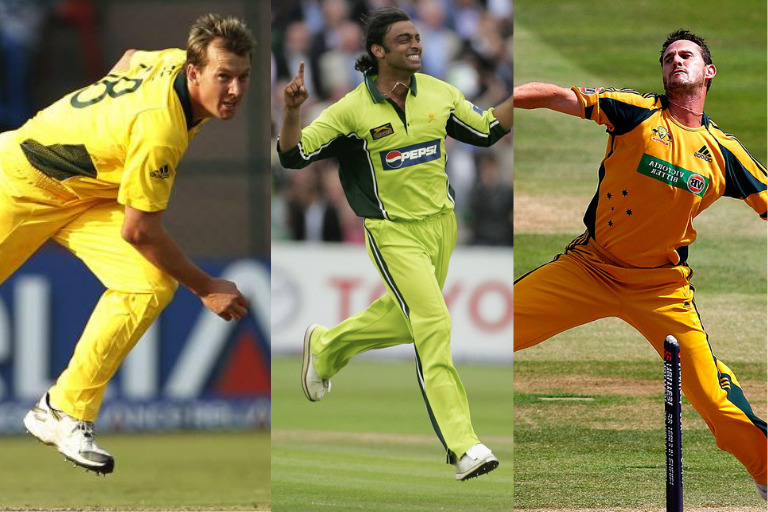 During a podcast, Michael Clarke was quizzed over the fastest bowler that he had faced in his career. To which, the former Aussie skipper had the choice of picking his former teammate Brett Lee, or Shaun Tait. But, he gave a shocking answer by picking Shoiab Akhtar. As per him, the former Pakistan pacer was the quickest he faced in international cricket.
Rawalpindi Express still holds the record for bowling the fastest delivery in ODI cricket that he bowled at a speed of 161.3 km/hr.
"Shoaib Akhtar was the fastest I have faced. He could bowl 160. Different type of bowler who could bowl quick for three overs. Flintoff was quick for 12 overs. Lee was quick. Shoaib was quicker. Shaun Tait, Mitchell Johnson, Brett Lee, and Jason Gillespie were fast. But Shoaib Akhtar was the fastest," Clarke said on the Uncensored Podcast.