RCB knocked of the IPL 2021 after losing to KKR in the eliminator 1 by 2 wickets. And, their dream to lift their maiden title will still remain a dream for at least one more year. With mega-auction lined up ahead of IPL 2022, there is a lot of buzz around RCB as to which three players will they retain in the side. Brian Lara, the former West Indies cricketer-turned analyst has picked his top three picks and interestingly he has picked an Indian talent over the likes of AB de Villiers.
AB de Villiers is no more international cricket. But, his hard-hitting skills are not hidden from anyone across the globe. He is simply a match-winner, who can single-handedly win any game from crunch situations. However, he didn't have a good season with the bat as he managed only 313 runs in 15 games. And, these stats don't justify AB de Villiers caliber. This might be the age factor due to which everyone got to witness a sudden dip in his batting form.
Brian Lara keeps AB de Villiers out of his top three picks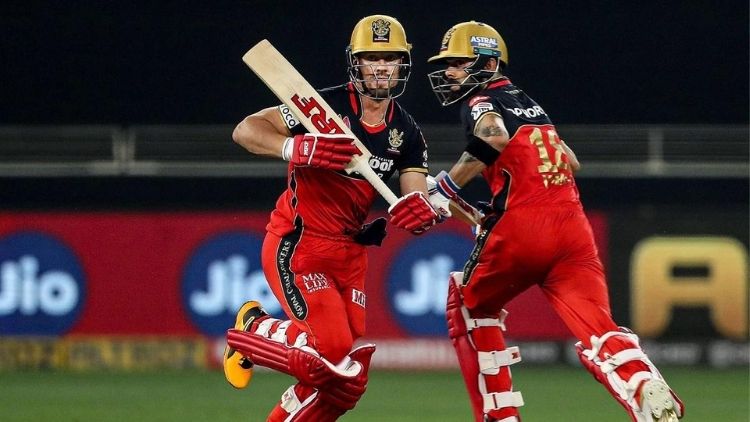 Taking a note of AB de Villiers IPL 2021 performance, Brian Lara said that why retain a player, who is not scoring runs for the side and not playing as per the expectations of the management. He added that Devdutt Padikkal will be his 3rd pick alongside Glenn Maxwell and Virat Kohli when it comes to retaining three players ahead of IPL 2022 mega-auction.
"I think they have got to make some tough decisions. Of course, Maxwell has come in and listened to what their coaches have to say about him, he has pretty much delivered what was expected of him," Lara said on Cricket.com.
"Virat Kohli is a franchise winner anywhere he goes so he is going to be retained in that position. You want to go for people, who you feel, if you put them in the market, you can get them back. I would go with Maxwell as a second choice. And also, maybe a player like Padikkal."
"Why would you want to retain AB de Villiers when he is not scoring runs and not getting any younger. You're playing six weeks of cricket for the entire year and if you think he is going to be ready every time the IPL comes around, then do it but we have seen the situation with Chris Gayle at 42. And he plays leagues after leagues all the year and still he struggles," Lara said.
"This T20 cricket is not easy. This is the best league in the world, the IPL and players have been found wanting."
Read More:-