Tim Paine, the Aussie Test skipper is having a tough time as a player. He has faced the heat of the fans for losing consecutive Test series at home against India. He is the only Aussie skipper to lose two-Test series in a row in Australia vs India. Now, he has been trolled for taking drinks in the ground during the BBL game.
Advertisement

The cricket fraternity has severely criticized Tim Paine for his work as a skipper in the past couple of months. He got off to a good start in the Border-Gavaskar series as Australia won the series opener by 8 wickets. But, after Adelaide, nothing went in the favor of the hosts. They lost in Melbourne followed by a poor draw in Sydney. In the end, they suffered a dramatic defeat in Brisbane that rocked international cricket upside-down.
Also Read: 'India Will Not Tour,'- Ravi Shastri's Boycott Threat That Forced Australia U-Turn
Tim Paine Brutally Trolled For Carrying Drinks In A BBL 2020-21 Game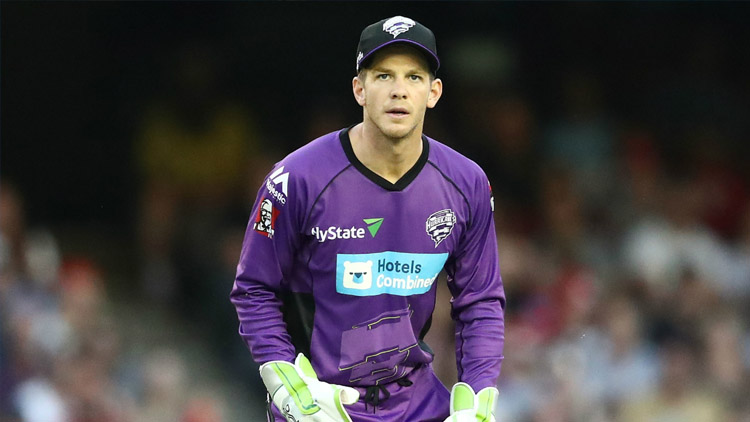 Meanwhile, he faced the flake for using curse words against Indian spinner Ravichandran Ashwin. During the 3rd Test, he tried to mock the Indian cricketer while he was batting on the field. Later on, the former cricketers and fraternity went berserk criticizing the Aussie skipper's behavior on the field.
The things got from bad to worse and he apparently called an unplanned conference. He openly apologized for his actions. After the Border-Gavaskar series conclusion, Tim Paine directly joined Hobart Hurricanes in the ongoing BBL tournament. On Sunday, he was not picked in the team and warmed the bench in one of the games.
The Aussie Test skipper was also seen carrying drinks to the ground. This was the occasion when cricket fans brutally trolled Paine. One of the fans said that he deserved the same kind of treatment on the Australian side as well. Another fan said that he might have also dropped bottled on the field taking a dig on his wicketkeeping skills due to which Australia lost the Brisbane Test. He missed a clear stumping chance to dismiss Rishabh Pant on Day-5, who went onto play a dramatic knock of 89* runs.
Here Is How Fans Reacted: