Rishabh Pant has certainly turned his career overnight with his performances in Australia. He played beautiful knocks in the 2nd innings of the third and fourth Test. Now, Michael Vaughan has compared the southpaw with none other than former Indian opener Virender Sehwag, who was known for his dominating batting style.
Advertisement

Virender Sehwag is rated as one of the best openers in the history of Indian cricket. He played for more than a decade and one of the rarest players to have the honor of winning two World Cups. The former player changed the dynamics of Test cricket with his quick batting style. Irrespective of the format, he used to go with an aggressive approach against every bowler from the word go.
Also Read: Cried When India Won At The Gabba, Says VVS Laxman
Michael Vaughan Compares Rishabh Pant With Virender Sehwag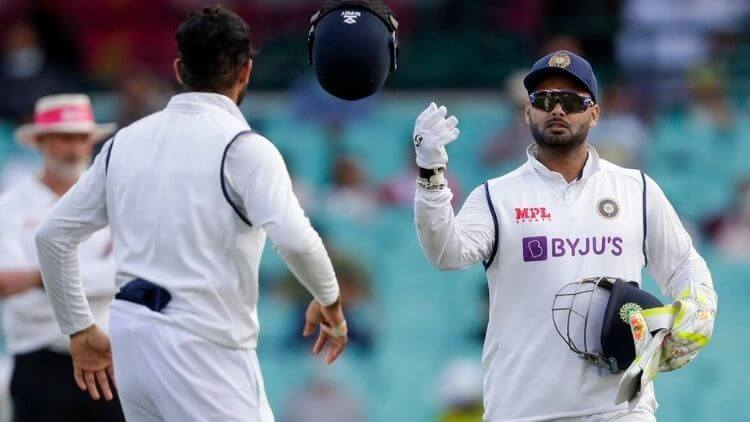 Now, Michael Vaughan, the former England skipper has compared Rishabh Pant to Virender Sehwag. He said that the southpaw is right there at the top alongside Ben Stokes in his list of players. The former player added that if Rishabh Pant continued to play in the same fashion then he will be a big threat to the opponent and an aid for his team.
"He is up there with Ben Stokes as the most enjoyable cricketers to watch. When Pant goes out to bat, I watch," Vaughan was quoted as saying by Sky Sports. "I would not want to be next in because you know things will happen. But if he continues to play the game with the joy and energy he has at the moment as if he is still an 11-year-old then he will pose so many challenges to the opposing team."
In the end, he compared southpaw with Virender Sehwag. As per Michael Vaughan, Pant has the ability to hit sixes like former Indian opener. The 46-year-old feels that Pant might get out on low scores while playing rash strokes. But, he will also help Team India in winning several big games.
"Sehwag put the fear into opposing bowlers and Pant has the same ability at six to do the same. He will make mistakes and get out for low scores at times but he will also win so many games," Vaughan added.