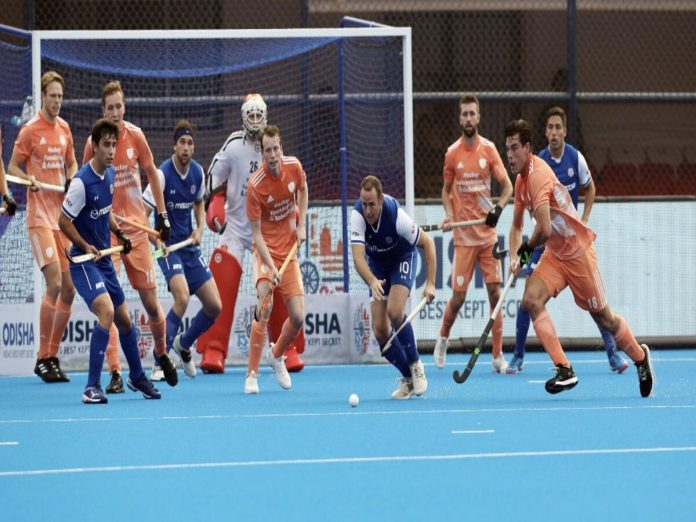 The Netherlands, a three-time winner, overcame Chile by a score of a record-breaking 14-0 to advance as the first team to the FIH Men's Hockey World Cup quarterfinals. The Netherlands won three games in a row to finish first in Pool C with a maximum score of nine points.
On Thursday, the Netherlands broke Australia's record for the most goals scored by a team in a single FIH Men's Hockey World Cup game.
At the Kalinga Stadium in Bhubaneswar, the three-time champion Netherlands defeated Chile with a goal in the 48th minute to surpass Australia's 12-0 victory over South Africa from the previous tournament. Ultimately, the Dutch team defeated their opponent 14-0.
Hockey World Cup 2023: ScoreBoard
In the sixth, 29th, 34th, and 44th minutes, Jip Janssen and team captain Thierry Brinkman each scored a hat-trick, and Koen Bijen added two more goals in the 40th and 45th minutes.
Derck de Vilder (22nd), Thijs van Dam (23rd), Terrance Pieters (37th), Justen Blok (42), and Teun Beins were the other Dutch goal-scorers (48th).
Also Read: Hockey World Cup 2023: India Will Face New Zealand In Crossovers, Beats Wales By 4-2, Match Report