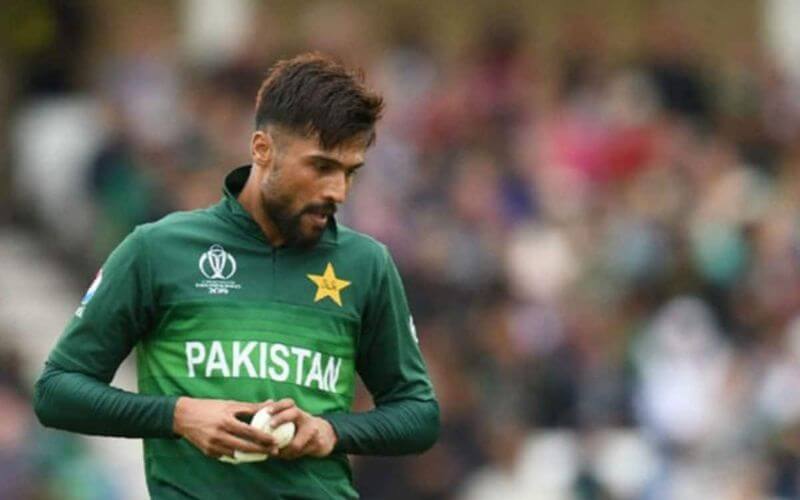 Mohammad Amir has taken a shocking decision and retired from all forms of cricket. He has blamed the current Pakistan Cricket team management behind such a big decision. And, the right-handed pacer feels that he cannot play under the current management led by Misbah-ul-Haq.
The 28-year-old pacer's career has been full of ups and downs. Firstly, he arrived in international cricket with a bang on performances across all the formats. The former greats even said that Pakistan has got a new Wasim Akram. But, Mohammad Amir was caught in the match-fixing scandal and was banned for five years. He was not even allowed to enter the cricket stadium for five years. But, the bowler was determined to make his comeback for his respect and honor. He did well over the years for the national side.
Read More: Shane Warne Criticized For Reference To Cheteshwar Pujara's 'Steve' Nickname At Yorkshire During 1st Test
Mohammad Amir Takes Shocking Retirement From International Cricket
In the year 2019, he bid adieu to Test cricket in order to shift his focus to white-ball cricket. He suffered heavy criticism from the fans. Even, many former players brought the 28-year-old under the scanner for taking such a step. And, this was one of the main reasons why Amir was not picked in the 35-men squad that travels to New Zealand.
In an interaction, Amir said that if he can't take place within 36 players squad then it is an alarming call for him as a player. He added that retirement doesn't mean he is leaving cricket. But, he will not be able to play under the current Pakistan cricket management.
The bowler said that he is being mentally tortured on all fronts. And, now, he is unable to tolerate any sought of criticism.
"No, I am not going away from cricket. If you have seen the way the atmosphere over here and the way I have been sidelined. I got a wake-up call there when I was not selected in 35 boys. If I don't get selected in the 35-member squad, then it means to wake up call for me," Mohammad Amir said in a video shared by Pakistan journalist Shoaib Jatt.
Mohammad Amir Blames Pakistan Cricket Management Behind His Shocking Retirement
"I don't think I can play cricket under this management. think I should leave cricket this time. Me being tortured mentally. I have seen a lot of torture from 2010 to 2015," he added.
Amir concluded by thanking former PCB chief Nazam Sethi and former Pakistan all-rounder Shahid Afridi for supporting him in tough times when nobody in the team wanted to play with him.
"I am being tortured again and again that PCB invested in me. Still give credit to the two people from PCB. I returned after completing the sentence of five years. Not that I returned after a year. Sethi Sahab and Shahid Afridi were the two people whom I will thank forever. Both of them supported me at a tough time. The rest of the team said that we will not play with Mohammad Amir," Amir said.