Jofra Archer sheds light on his return to cricket and feels that he will be back into action once he gets fit. The premier England pacer is determined to play in the T20 World Cup and Ashes. But, he will not take the field until he himself feels fine in order to add more years to his cricket career.
Advertisement

Jofra Archer has been nursing an elbow injury since South Africa tour in 2020. He played under immense pain in the T20I series against India. He recently played for Sussex 2nd XI and in county championship. But, he left the field after bowling only 18 overs.
Jofra Archer Set To Miss Five-Match Test Series Against India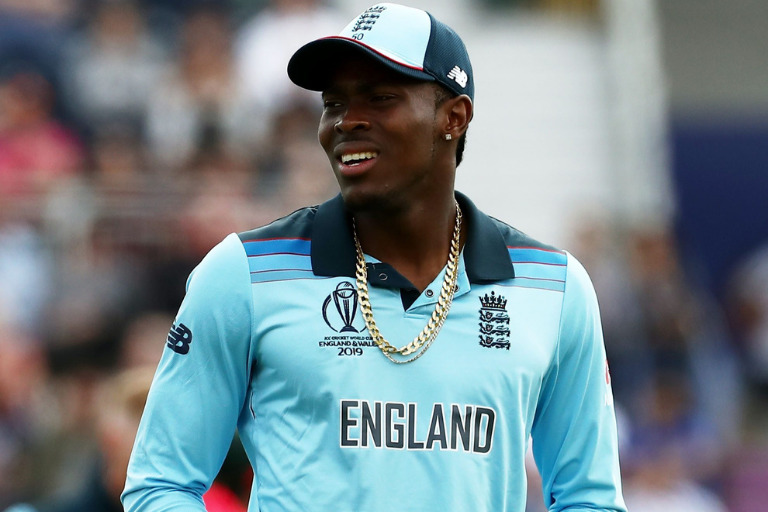 ECB informed that the right-arm quick went through an operation and now Archer will go through an intensive rehabilitation period in order to gain full match fitness. It is almost confirmed that England will play five-match Test series against India without the services of their premier pacer.
Jofra Archer inArcher wrote in his column in the Daily Mail that he just want to get rid of this serious injury. As per him, time doesn't matter to him. But, he will only take the field once he gets fit. He opined that if this time he doesn't get everything right and then he will not play cricket.
"I just want to get this injury sorted once and for all and that's why I'm not looking that far ahead or at dates for a return to action. Because if I don't get this right, I won't play any cricket. Period. I am not going to do myself any good by coming back before I'm fully fit, so I will take my time and do what is best for me and my life."
"One thing I am determined about the post-elbow operation is not to rush my comeback, because my primary focus is to be playing for England in the Twenty20 World Cup and Ashes later this year. Those are my targets.
"If I come back before then and manage to play in the home Test series against India — then fine, so be it. If I don't, I am quite prepared to sit out the summer. The way I am looking at things is that I would rather miss a few weeks of a year so that I have a few more years in my career." he concluded.