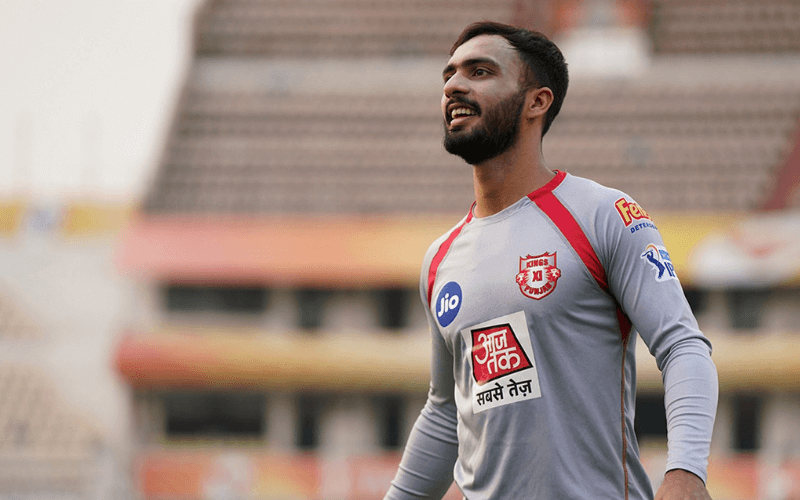 Punjab Ranji Team skipper Mandeep Singh joins the ongoing farmers' protest. He becomes the first Indian cricketer to join hands in hands with farmers against the newly introduced law. The farmers from across the country have raised the voice against the central government and they want the latter to dissolve the newly introduced legislation as soon as possible.
Mandeep Sing has represented Team India in some of the games. And, he recently featured for Kings XI Punjab in Indian Premier League 2020. He impressed everyone with his batting and played important knocks for his franchise. During the cricketing extravaganza, he lost his father. But, his aim was to make his father proud by playing well for his team. Soon after the demise of his father, he managed a match-winning fifty with the bat for KXIP. The right-handed batsman also dedicated his match-winning knock to his later father.
Read More: Watch: Daniel Sams Fists A World-Class Catch To Dismiss Indian Opener Shikhar Dhawan In 3rd T20I
Indian Cricketer Mandeep Singh Joins Farmers Protest
The 28-year-old said that it is very sad to watch farmers in such bad condition. Mandeep Singh added that he went there to support farmers, who are peacefully protesting for their rights.
"I went there to show my support to all the senior citizens, who are peacefully protesting in this biting cold. It is heartbreaking to see the conditions in which they are living. Tractors have become their new home, but they are not complaining. They are so happy and cheerful. I salute their spirit. It was a humbling experience for me," Mandeep Singh said as quoted by Times of India.
The Indian cricketer further added that if his father was alive then he would have joined the protest and raised his voice. However, today he will be proud of his sons for coming forward and supporting fellow farmers. Mandeep Singh looked hopeful that the government soon fulfill their demands in order to bring things down to a subtle position.
"If my father would have been alive, he would have also joined the protest. He must be a proud father because his sons did their bit. I have never experienced anything like that in my entire life. It was soul satisfactory. It has moved me. I hope the government will listen to their demand, and all of them will be back to their loved ones," he concluded. he further said.