Manish Pandey is one of the most reliable batsmen who needs to prove himself. Isn't that weird saying that he needs to prove as he was a part of the U19 World Cup-winning team in 2008? But, yes the 31-year-old cricketer needs to prove himself in order to cement his place in the Indian Middle order. Especially when India has so much bench strength available. In the middle order, there are young faces like Suryakumar Yadav, Rishabh Pant, Samson, etc.
Manish, however, has not got so many chances to play for India as he has only played ODIs. He has scored more than 500 runs with an avg of 34.5. But, we have SKY who was looking for an opportunity which he got in ODIs against Sri Lanka. We all know SKY can anytime change the gear and increase the run rate which we can't expect from Pandey and he has been criticized for playing slowly in IPL for SRH.
Time Running Out For Manish Pandey In Team India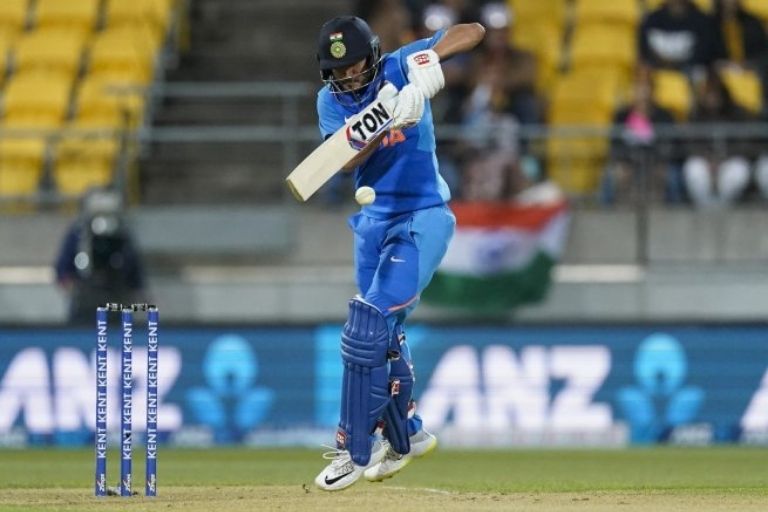 In the sixth match of IPL 2021, Pandey made a surprising shot selection even after playing 38 balls. Former Indian cricketer Ashish Nehra criticized him for his slow game and blamed his ability for not understanding the hard situations. Ashish criticized Pandey by questioning his ability to play under pressure situations and is the main reason behind him not getting selected for the Indian team. Nehra believes that Hardik Pandya, Ishan Kishan, Rishabh Pant, and Suryakumar Yadav have gone past Manish as they are better at adapting to the situations.
Manish Pandey shot 71 in his debut for the national team (against Zimbabwe), which seems to have been a long time. It seems like a long time since Manish Pandey played that magnificent virgin century undefeated in his fourth international match to save India from the humiliation of Australia's whitening by SCG 50. It seems like a long time since Manish Pandey became the first Indian to score a century in the Indian Super League. It seems like a long time since Manish Pandey last played ODI for India (February 2020) or T20I (December 2020).
Somehow, with Manish Pandey, everything seems to be a distant memory. This is the hallmark of the 31-year-old's career. Since his debut in India, he's been in and out constantly, so it all seems like a long time ago. He did not participate in the ODI or T20I series against England earlier this year. However, because India sent two teams at the same time, one in England and one in Sri Lanka, Pandey returned to the Tour of Sri Lanka lineup.
It is not yet clear if was injured or eliminated in the series against England at home because the selectors did not talk about it. It raises more questions than answers. In December last year, when India lost the first two of the three ODIs in the Australian Tour, and Pandi was not even included in the dead skin, the former Karnataka and Indian player Dodda Ganesh came out to support this 31-year-old player. The average ODI of 35.5 does not cause grunting.
However, he did not do much wrong in T20I, and his current total average score is 44.31, ranking sixth. Pandey may not take full advantage of the opportunities he has. But this may also be an example of the domino effect. Come back, on the bench, fell. The musical chair has always been his constant companion. Not only the side position but also his hitting position. He hardly brought stability to the team.
Luck (or lack of luck) may be a major factor in your career. He had to wait to enter the international arena. In October 2014, when he finally received his first call-up, he participated in a one-off T20I against the West Indies, and the Caribbean people withdrew sharply halfway through the tour.
The waiting time was extended for another nine months until he finally made his debut in the last game of the three-match ODI series on the Zimbabwe Tour in 2015. The senior players were rested and he entered the international cricket scene. He started with a 71 on his debut after entering in a difficult 68/3 position. He made his T20I debut on the same tour.
Three months later, he did not find a place in the team against South Africa. Since then, droppings and benching have been a constant theme associated with Manish Pandey. In the 16 ODI series, he participated since his debut. He only participated in each of the four specific series. As a member of the team, he participated in 64 ODI, but the appearance rate was less than 50%, only 26 times. The longest consecutive winning streak, without being eliminated or substituted, only 9 ODIs.
However, giving him an opportunity as an opener can be a trial and error method as we saw MS doing for Rohit Sharma. It might affect Pandey's batting and he can give his best. But, in the end, it's all up to selectors who are confused as there are so many options.
Disclaimer: The views expressed in this article are personal, and not necessarily something that Kheltalk endorses.