Gautam Gambhir opines that former Indian bowlers like Anil Kumble and Harbhajan Singh would have taken 1000 plus wickets if they would have got a pitch that was used in Narendra Modi stadium during the 3rd Test against England in the ongoing four-match Test series.
India vs England Test series has been the talk of the town but for the wrong reasons. A major group of former cricketers, cricket pundits, and critics feels that the hosts should have prepared a decent track in order to provide an enthralling game to the cricket fans. As per them, no one had expected the game to finish within the first two days.
Gautam Gambhir Backs Yuvraj Singh Opinion Of Anil Kumble And Harbhajan Singh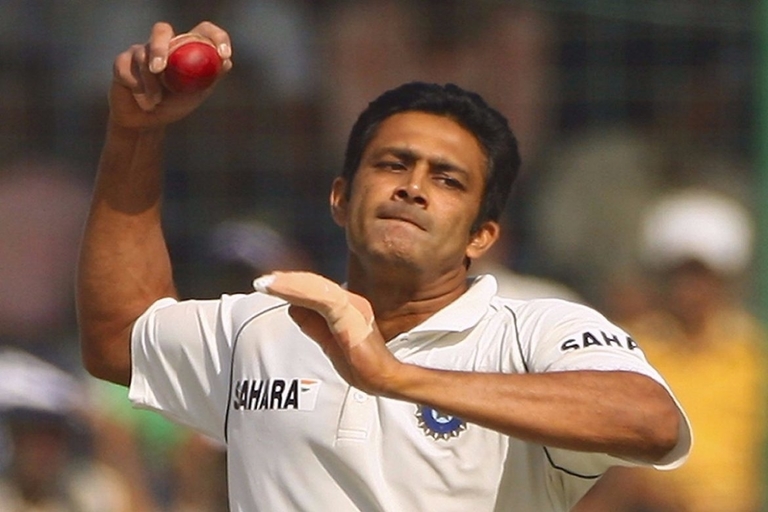 Meanwhile, all the spinners got praise from across the globe for their performance. Axar Patel and Ravi Ashwin bowled at their best. On the other hand, Joe Root recorded the most economic bowling figure of his international bowling career. Looking forward to such performances, Gautam Gambhir has said that former Indian spinner Anil Kumble and Harbhajan Singh would have grabbed 1000 and 700 wickets respectively in the presence of DRS.
"Yes, wickets are different today but DRS today plays a huge role. Had there been DRS when Anil Kumble, Harbhajan Singh was bowling, Kumble would have gone to 1000 wickets and Harbhajan would have got around 700 wickets because DRS plays a massive role especially in India where there are lot of inside edges, or bat pads and stuff," Gambhir said on the 'Runorder' show on ESPNCricinfo when asked if he agrees with Yuvraj's tweet.
"From that point of view, I do agree with Yuvraj Singh, but from the point of view that had they played on these kinds of pitches, probably not. Because see, wickets have been the same for everyone. Ashwin doesn't ask for these kinds of wickets, it's the team management that asks for it. And when you prepare such wickets, Ashwin is under more pressure to deliver," Gambhir added.