India crushed Srilanka in 1st ODI and easily won by 7 wickets. It was bowlers and young Indian batters who got the limelight, but it couldn't have been possible without Shikhar Dhawan. Whether it was captaincy or batting, Dhawan looked super calm and composed.
He made the right bowling changes and led India back in the game after Sri Lanka was 82-1 at one stage. Later on, HE did the same in the batting by holding one batting end to give freedom to youngsters to express themselves. He scored a smooth unbeaten knock of 86 runs, including 6 fours and 1 six.
Shikhar Dhawan Played Like Mature Batsmen And Let Indian Kids Have All The Fun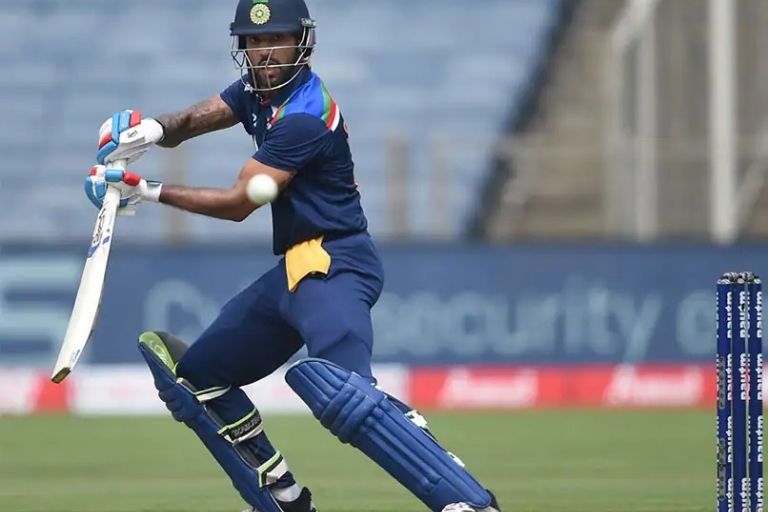 The southpaw held one batting end with India's young gun firing from the other. It was a tailor-made situation for Shikhar Dhawan in order to show his hard-hitting batting ability. But, he gave preference to the team over his individual performance. He let young kids of Team India express themselves in the best possible way. This is the reason why the likes of Prithvi Shaw, Ishan Kishan managed brilliant knocks with their willow.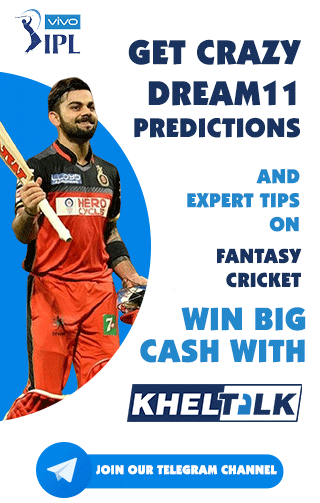 Shikhar Dhawan knew that there is no Rohit Sharma, Virat Kohli, Rishabh Pant in the team. Also, there is no experienced batsmen on the side. So, he used his experience and played a slow but fruitful knock of 86* runs. However, young batsmen Ishan Kishan and Prithvi Shaw did the work to keep the run rate on the higher side. Throughout India's inning, Shikhar Dhawan played the role of mature batsmen and let young Indian kids have all the fun by smashing Sri Lankan bowlers all across the park.
Shikhar Dhawan is captaining India for the first time in his career. He has got good experience of captaincy while playing domestic cricket team and his former IPL team. He led Sunriser Hyderabad and Delhi state team before but captaining India is a huge task and honor for him. Coming into this series, the pressure was on him because of uncertainty over his place in T20 World later this year. He didn't let the pressure get the better of him as he played his natural game despite pressure to score runs.
Players with most runs in ODIs since ICC Champions Trophy 2013
1. Virat Kohli (IND)
150 innings, 8115 runs at 65.44 average
2. Rohit Sharma (IND)
139 innings, 7140 runs at 59.00 average
3. Shikhar Dhawan (IND)
138 innings, 5994 runs at 47.19 average
4. Joe Root (ENG)
143 innings, 5753 runs at 50.46 average
Shikhar Dhawan is the most underrated player for India in white-ball cricket and one of the modern-day great. Questions are asked from time to time because of his age as he is 35 years old and moving in the final stages of his career. Earlier this year, after just one failure in the 1st ODI of England's tour of India, experts and players asked selectors to axe from the side. He then scored strong 98 and 67 in the next ODI's to shut down the critics.
He has scored over 6,000 runs in ODI cricket at an average of 45.93, which is extraordinary. But still, people question his ability. Again in this ODI, he looked in complete control and not got carried away by some great hitting from the other end by the young kids and showed his experience.
Shikhar Dhawan will be hoping to cement his place for the T20 World squad through strong performance on this tour. Despite being this year's IPL top scorer with 380 runs in 8 matches, people are questioning his place in the T20 squad. Former players like Ajit Agarkar recently spoke highly against his place in the T20 squad.
Shikhar Dhawan's Strike rate in IPL since 2016
2016 season
116.78
2017 season
127.39
2018 season
136.91
2019 season
135.67
2020 season
144.73
2021 season
134.27
They often question his strike rate, and it is not good enough to survive in modern cricket, but he has worked hard on this part of the game in the last few years. In the 2020 IPL, his strike rate was 144.73, and in 2016, 2017 seasons, his strike rate was 116 and 127, respectively. Clearly, Shikhar Dhawan has kept his game intact with modern cricket, and criticism related to his strike rate is irrelevant.
Batsmen of India in ODI ICC Tournaments since 2013
1. Shikhar Dhawan
20 matches, 1238 runs at 65.15 average
2. Virat Kohli
27 matches, 1182 runs at 62.21 average
3. Rohit Sharma
27 matches, 1459 runs at 60.79 average
The extra responsibility of captaincy is getting the best of Shikhar Dhawan. His record in the ICC events is marvelous. It will be exciting to see how this series unfolds for him both as batsman and captain. He will look to lead this young Indian squad to glory in Srilanka and push his case for a spot in the T20 World Cup squad.