Mohammad Nabi, the star all-rounder from Afghanistan is known for his destructive batting and spin bowling in international cricket. Over the years, he has played a vital role behind the transformation of his national side. Now, it seems like he is yet to make his son a talented cricketer, who can serve the nation for many years to come.
Mohammad Nabi's son Hassan Khan has begun walking on the footsteps of his father. He is a destructive batsman, who recently scored 71 runs off 30 balls comprising of seven sixes. In an interview, Hassan Khan revealed that he opted cricket after watching his father on television.
Mohammad Nabi Son Training To Become Next Big Thing For Afghanistan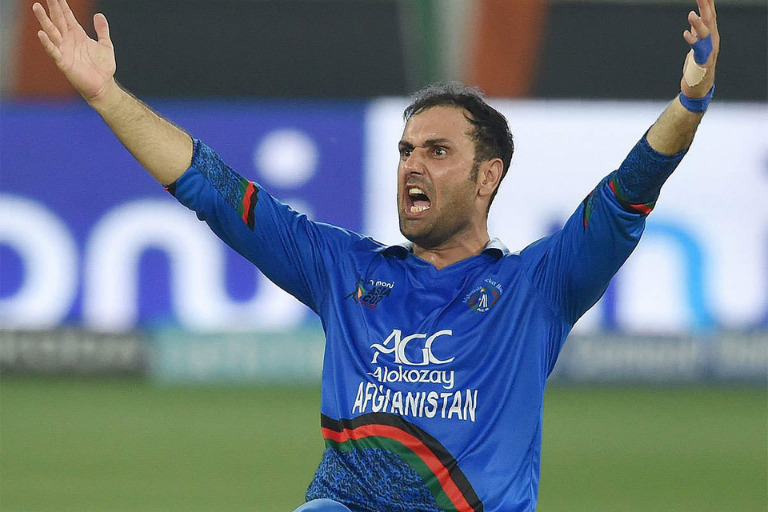 "My first memories of cricket are of watching my dad playing on the TV. It makes me feel proud, seeing him and knowing what he has done in cricket, and knowing that my father is a very well-known person in international circles.
"I don't feel pressure because of it. I want to follow in his footsteps and play for Afghanistan," Hassan Khan said according to The New Nationals.
The youngster also added that he always takes advice from his father before opting any style or method while batting.
"I listen to what my dad says first. If another coach gives me some advice, I always verify it with him. I share the advice with him and if he says it is a good thing to do, that's what I'll do," Hassan further added.
Kashif Daud, the UAE all-rounder is currently training Hassan Khan and the former feels that Hassan Khan is a player to watch going ahead in the future. As per him, the youngster is not only a good batsman but a brilliant fielder as well.
"I think he is highly talented. He is blessed with a naturally strong physique. He is a natural athlete with good agility when he is fielding. He is quick on his feet and it is the same with his batting.
"I feel like he has a great future ahead of him, if he remains focused. I wish him good luck, and pray that the bright future is coming for him," Kashif said.