Hardik Pandya says in an interview that former Indian skipper MS Dhoni played a very important role in grooming him into an international cricketer. The Baroda-born player mentioned that he was totally raw when he was picked for the national side. But, he developed into a complete player only because of former world cup winning skipper.
Advertisement

Hardik Pandya is looked down as one of the promising all-rounders for future Team India. He has achieved lot in his short career. But, injuries have ruled him out of the contention for the place in Team India. He is currently working on his fitness in order to get his place back in the national team.
Hardik Pandya gives credit to MS Dhoni for making him grow as cricketer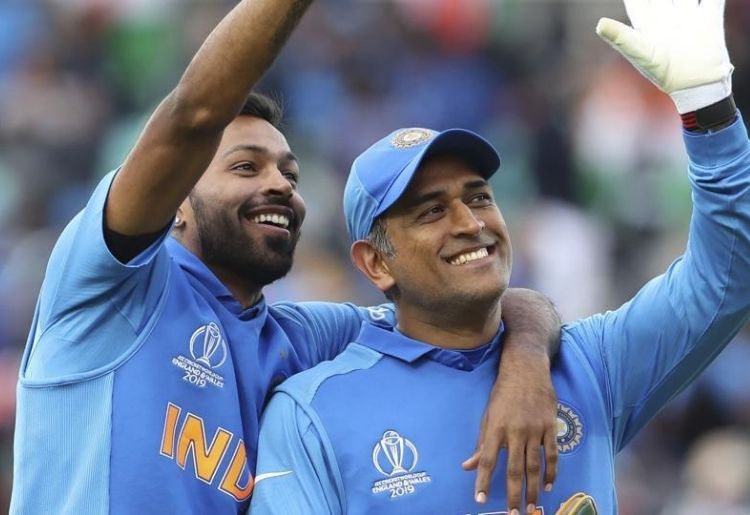 In an interview, Hardik Pandya said that whichever player goes on play for India is guided by senior players in domestic cricket. As per Pandya, MS Dhoni always wanted him to make mistakes and learn from it.
"Obviously, I have learned a lot from everyone, especially Mahi bhai. When I went there I was a raw material. They way he groomed me, he wanted me to make my own mistakes and learn," Pandya said on Back Stage With Boria.
"Not many people know that in first-class cricket, you generally have a senior player who guides you in all the matches," Pandya said. "I think 99.9 percent of those who have come up to the Indian team have been from that sort of culture."
Hardik Pandya asserted that he made his debut for Team India, he knew MS Dhoni is there to guide him in the games. However, he mentioned that the former player never asked him to bowl in certain areas or bat as per his instructions. Pandya added that he felt why Dhoni is not telling him anything on what all things needs to be done.
Pandya then said after a few games he came to know that the former player always wanted him to learn from the matches that will prolong his cricket career.
"When I came there (India debut), I was like MS Dhoni is there, so everything will be looked after. (But) I was like why Mahi bhai is not saying a lot, not telling me where to bowl. But later on, I realized that he actually wanted me to learn on my own so that I can survive. That point of time I didn't realise because I was on the back foot."
Pandya talked about his debut game against Australia. He said that in the first over he gave away 24 or 25 runs and thought his career was over. But, MS Dhoni backed him to bowl his second over and things certainly changed for him in that match.
"In my debut, I gave 24-25 runs (19 runs) and post that I genuinely thought this is my first and last game (for India). But then he (Dhoni) called me for a second over. I was fielding at extra cover and looked behind before confirming if it was (actually) me (he was asking for).
"He (Dhoni) never showed that he's there. He wanted me to be rough, to be learning everything on my own but I knew he was always standing behind me," Pandya added.