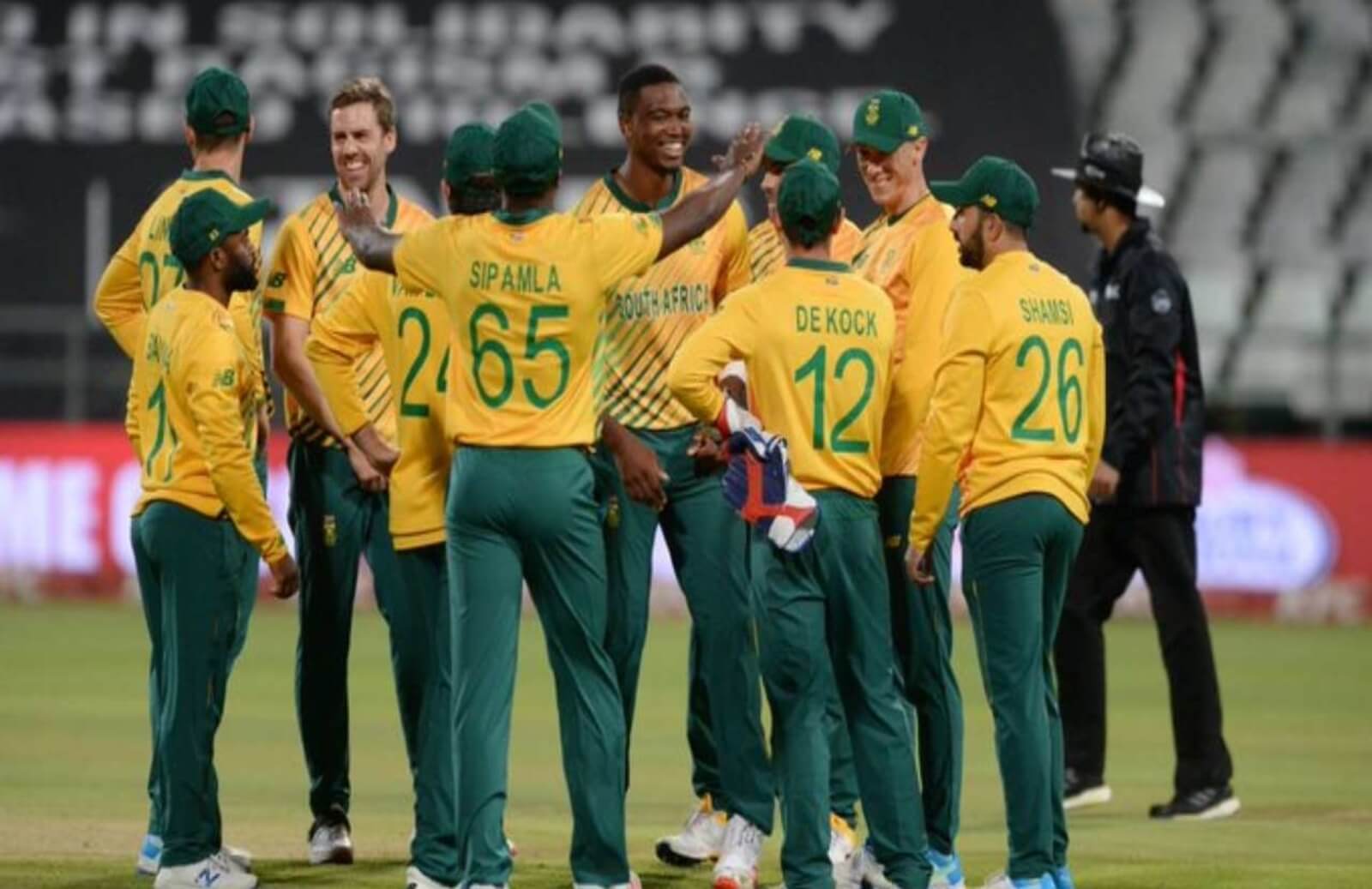 Pakistan Cricket Board has good news for cricket fans. They will ost South Africa for two Tests and three T20Is starting on January 26, 2021. It is going to be a big series for Men in Green as the Proteas will be traveling to Pakistan for the first time since 2007.
South Africa was tipped to host a three-match T20I and ODI series for England. Everything went well during the shorter format series. The three-lions defeated hosts with sheer dominance and managed a convincing whitewash by 3-0. Soon after that, both the teams were set to lock horns in ODIs. But, ahead of the 1st game, two members from the touring party contracted Covid-19 and the match was postponed. The next contest also got abandoned due to the same reason. In the end, cricket boards from both countries reached an agreement to call the ODI series off. This step was taken keeping the health of all the players in mind.
Read More: Watch: Daniel Sams Fists A World-Class Catch To Dismiss Indian Opener Shikhar Dhawan In 3rd T20I
Pakistan Set To Host South Africa For Two Tests And Three Match T20I Series
On the other hand, Pakistan is currently in New Zealand for playing the three-match T20I series followed by two Tests. However, some of the players from Men in Green nation have also contracted the virus and there is a lot of speculations going around that tour might be called off due to strict protocols in New Zealand. Recently, the health minister raised a deportation warning for Pakistan cricketers as well.
In the midst, South Africa Cricket Board and Pakistan Cricket Board of playing three-T2OIs and two Tests. It is going to be a historic occasion as Proteas be traveling to Pakistan for playing cricket for the first time in the past 14 years.
As per our sources, South Africa will first play the Test series against Men in Green nation. And, the series opener will be played in Karachi on January 26 followed by the next contest in Rawalpindi on February 4. After the conclusion of red-ball cricket, Lahore will hosts all the three matches of the T20I series that will be played on 11 February, 13 February, and 15 February respectively.