Good news for cricket fans as Rahul Dravid is confirmed to head coach Team India on the Sri Lanka tour. The former Indian middle-order batsman holds the experience of coaching India A and Under 19 teams. And, former cricketing pundits have also stated that it is Rahul Dravid's mantra due to which India has successfully managed to groom several talented cricketers.
Advertisement

Rahul Dravid is one of the best batsmen ever played for India in international cricket. He holds several records in his name. Also, he was an active wicketkeeper during his early cricketing days before the likes of Parthiv Patel, Dinesh Karthik and MS Dhoni arrived. He holds the record for scoring most Test runs in this century.
Rahul Dravid To Travel With India To Sri Lanka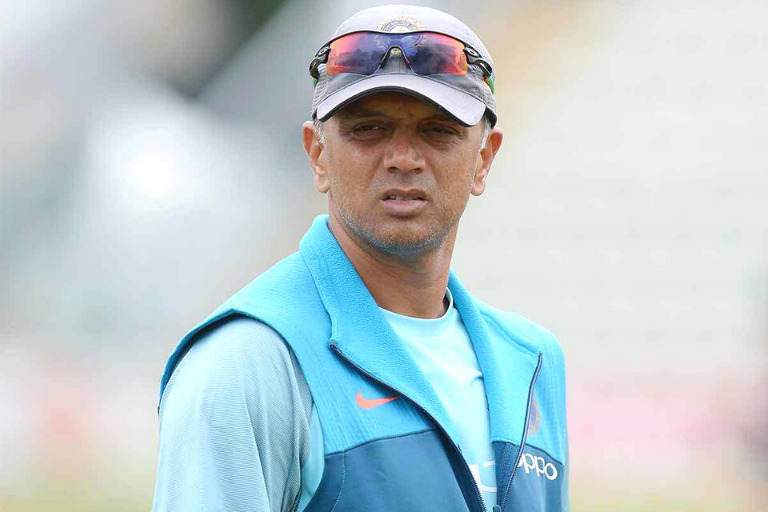 BCCI has already announced the India squad for the World Test Championship final against New Zealand. Soon after the WTC final, India is tipped to play the white-ball cricket series against Sri Lanka followed by the Test series against England.
Looking forward to the quarantine rule in every country, the Indian cricket board has decided to come up with a totally different squad that will play against Islanders. This squad will most likely consist of young players, who are eagerly waiting for their turn to represent the country. The three-match ODI series will be played on July 13, 16, 19 and the T20Is are expected to be played from July 22-27.
A BCCI official told in an interview that NCA head and former Indian batsman Rahul Dravid will travel to Sri Lanka as Team India's coach.
"The Team India coaching staff will be in the UK and it is best that the young team is guided by Dravid as he has already worked with almost all of India 'A' boys. The comfort the youngsters share with him will be an added advantage," the BCCI official told as quoted by Times of India.