Rashid Khan is a big fan of India's former skipper MS Dhoni. In a recent interview, the Afghanistan leg-spinner revealed that if he gets a chance to play under one skipper then he will pick MS Dhoni. He lavished praise on the CSK skipper and his brilliant mindset.
Advertisement

MS Dhoni is reckoned as one of the best skippers that international cricket has ever witnessed in its long history. He holds the honor of leading Team India to win the ICC Champions Trophy, T20 World Cup, and 50-over World Cup. He is one of the calmest personalities in the cricket world.
Rashid Khan Gives His Take On MS Dhoni's Captaincy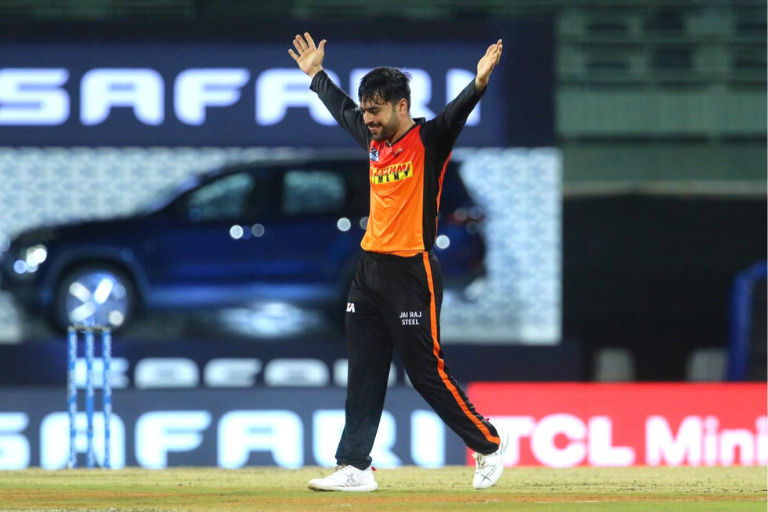 During international captaincy tenure, MS Dhoni always remained in the spotlight for taking some critical decisions at the right time. The best quality of a former Indian skipper is that he backs his players' strength in crucial situations of the game. Like in the 2007 T20 World Cup he handed over the ball to Joginder Sharma instead of experienced Harbhajan Singh. The majority of the fans thought that India will lose the game in the final over. But, Dhoni's masterstroke went well in favor of Team India.
Although, MS Dhoni has bid adieu to international cricket. But, his magical captaincy is still on the roll in the Indian Premier League. Like many others, Rashid Khan is also a big fan of MS Dhoni. In an interview, he revealed his wish of playing under MS Dhoni. He added that it will be a great experience to under such a great skipper. As per him, the wicketkeeper plays a big role if a bowler wants to take a wicket. And, MS Dhoni is second to none in the final stages of his career.
"I have a dream that I play under MS Dhoni. Because the experience playing with him, under him is very important. For a bowler, the role of wicketkeeper is very important and I don't think there is anyone better than him to explain you things," Rashid said.
Rashid Khan also mentioned that last time MS Dhoni asked him to be more careful while fielding as he slides and this can open doors to any unwanted injury.
"Every time after our matches, the discussions that I have with him have helped me. Last time he told me 'You have to be careful while fielding, you slide, throw the ball when it is not necessary, you get aggressive. Because there is only one Rashid and people want to see you more, what will happen if you get injured? Keep this in mind, I tell (Ravindra) Jadeja the same thing'," said Rashid.
Rashid Khan last played in the Indian Premier League for Sunrisers Hyderabad. He had a good first-half with the ball. But, his side had a nightmare, who currently stands in the last position in the league table.