Former England skipper Nasser Hussain feels that the presence of batsmen like Rishabh Pant at number six is a big plus for Team India. He feels England will have a disadvantage as they don't have a batsman like Pant at number 6 playing for them.
Rishabh Pant has emerged as a positive prospect for Team India. He has performed exceedingly well across all the formats. He was in peach form with the bat during Border-Gavaskar Trophy 2020-21, England Test series, and IPL 2021 Phase-1. This is the reason he has now become Team India's first-choice wicketkeeper leaving Wriddhiman Saha and others.
Nasser Hussain Opines On Rishabh Pant's Importance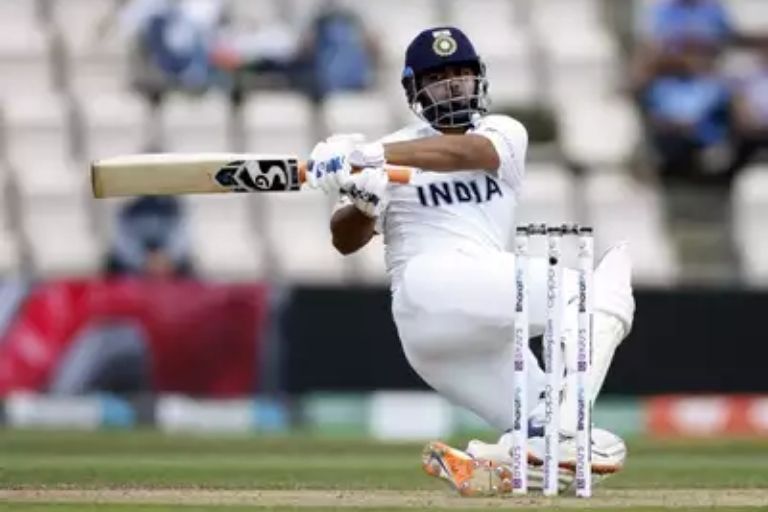 The southpaw contracted COVID 19 in the UK and he is currently quarantined. However, Rishabh Pant is expected to be available for the first Test that is set to begin from 4th August. He will play a crucial role with the bat from lower down the order.
Nasser Hussain said in a conversation that if England managed to go past the average score in the 1st innings then the English pace attack holds enough fire-power in restricting Team India's heavy-duty batting line-up. He feels Team India is in a difficult position after Shubman Gill sustained an injury and got ruled out from the Test series. They need to find an appropriate replacement for the injured right-handed opener. Meanwhile, they will also have to find an answer to whether they want to go only with Ravindra Jadeja or with Ravichandran Ashwin as well.
"Of what I have seen of India, if England can get a par score in the first innings, with the seam-bowling resources they have, then they should be confident. Rishabh Pant at six in England is one place too high. India will have to find a new opener as Shubman Gill has been ruled out and can they afford to pick Ravindra Jadeja and Ravichandran Ashwin if the ball is moving around? If they play on flat, belting pitches they can." former England skipper said as quoted by Hindustan Times.
Rishabh Pant has so far played 16 games at number 6 and scored 580 runs at an average of 44.40.