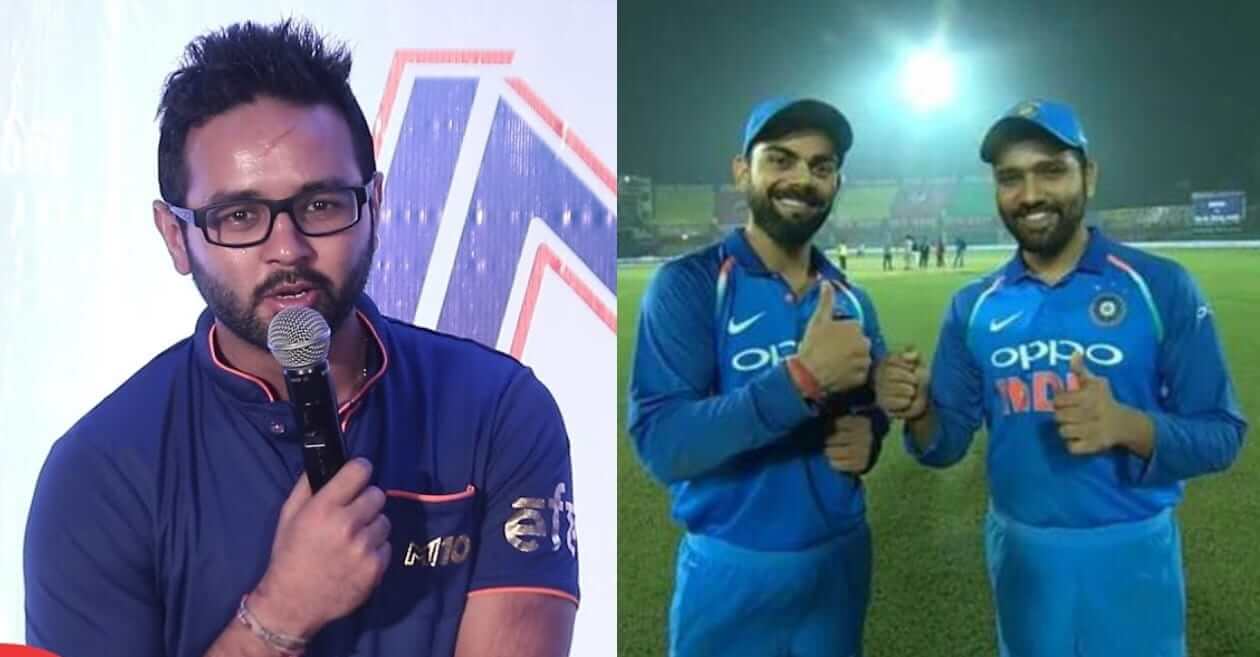 Baby faced Wicketkeeper-Batsman Parthiv Patel took a shocking decision of bidding farewell to all forms of cricket. He brought his 18 years long cricket career to a halt. He has played under the captaincy of Virat Kohli and Rohit Sharma. And, a major group of fans wants that the latter should be given the job to lead Team India.
Parthiv Patel is one of the big names in the domestic circuit and he has well-featured for Team India in the past. Currently, there is a debate going on between the critics and former cricketers over the name of Rohit Sharma and Virat Kohli. Many feel that Virat Kohli should continue as Team India's skipper. On the other hand, some want the leadership should be given to Rohit Sharma.
Parthiv Patel Picks Rohit Sharma Ahead Of Virat Kohli
Parthiv Patel, who has played under the captaincy of both the players, has an answer to that question. In an interaction, he said that the Indian opener has proved his leadership qualities over the years in IPL. He opined that it will be interesting to watch whether he will be able to make decisions under pressure or not as he does for Mumbai Indians.
"Rohit Sharma has shown us how to build a team. He has shown us how to win a tournament. I think there is no harm in giving him the captaincy in one format. This will also relieve Virat Kohli of some pressure," Parthiv Patel said on Sports Tak.
"With him (Rohit) winning so many tournaments, it will be interesting to see how he takes decisions under pressure. Mumbai Indians do not have a settled team every season, but Rohit Sharma has shown that he knows how to build players and show results.
The former Indian cricketer feels that if Rohit Sharma is fit then he should be given a chance to lead Team India in the upcoming T20 World Cup.
"According to me for the T20 World Cup, if Rohit Sharma is fit to play, he should be given the captaincy ahead of the tournament," the Gujarat batsman added.