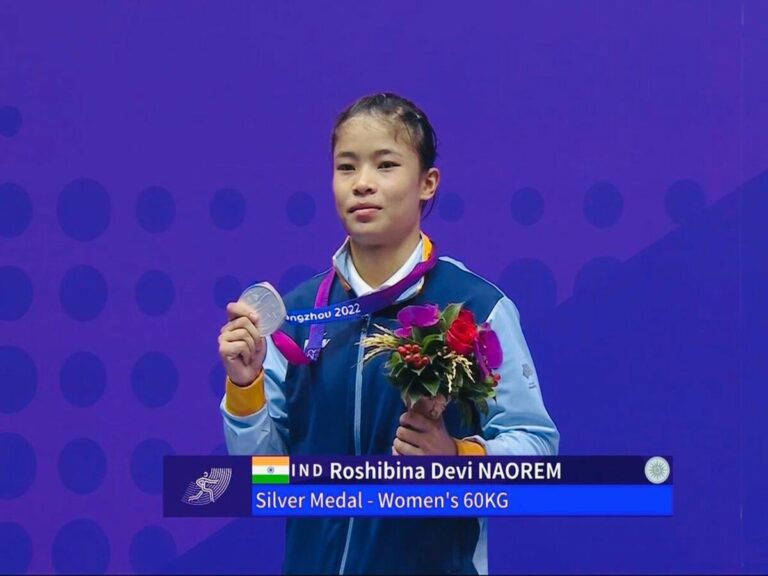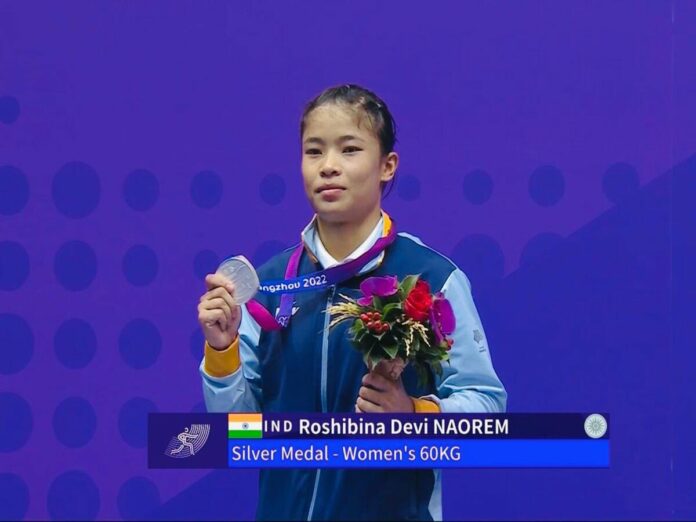 At the 19th Asian Games in Doha, Qatar, India's very own Roshibina Devi Naorem displayed unwavering determination and a thrilling showdown of agility and martial prowess to secure the silver medal in the Women's 60 Kg Wushu event.
Competing in the heart-pounding final, Roshibina narrowly missed the gold but emerged as a symbol of India's exceptional sporting talent.
The final bout saw Roshibina Devi pitted against her formidable Chinese opponent, Xiaowei Wu, who held the title of reigning champion in the category. The contest was a gripping spectacle, with both athletes vying for supremacy.
Wu Xiaowei, the local favourite, began with an aggressive first round, executing a splendid takedown of Roshibina.
The Indian fighter, undeterred by the challenge, exhibited remarkable resilience, attempting to regain control by grabbing Wu's leg and pushing her towards the mat's edges. However, the judges ultimately awarded the first round to Wu, giving her a 1-0 lead.
While Roshibina Devi fought valiantly in the subsequent round, Wu's experience and precision proved game-changing. The Chinese champion held her ground, ultimately securing the victory with a final score of 2-0.
Roshibina's journey to the silver medal was marked by exceptional performances throughout the competition. She entered the semifinals in a dominant fashion, overpowering Vietnam's Thi Thu Nguyen with a resounding 2-0 victory.
Her quarterfinal match was equally impressive, as she swiftly defeated Kazakhstan's Aiman Karshyga, earning her a place in the semifinals.
This remarkable achievement in the Women's 60 Kg Wushu category represents a significant improvement in Roshibina Devi's performance since her bronze medal win at the 2018 Jakarta Asian Games.
Her dedication, skill, and perseverance have paid off, as she proudly stands on the Asian Games podium with a silver medal around her neck.
This victory not only adds to India's growing legacy in Wushu but also underscores the nation's commitment to nurturing exceptional sporting talent.
Roshibina Devi's silver medal is a testament to her dedication and the support she has received from her coaches and the sporting community.
As Roshibina Devi continues to inspire aspiring athletes across India, her achievement at the Asian Games 2023 will be celebrated as a remarkable milestone in the nation's sporting history.
Also Read: Asian Games 2023 September 27: Overall Medals Updated Tally, India Wins Gold, Silver, All You Need To Know